Latest News
---
02/28/19
Changes abound for Gadsden State's annual International Festival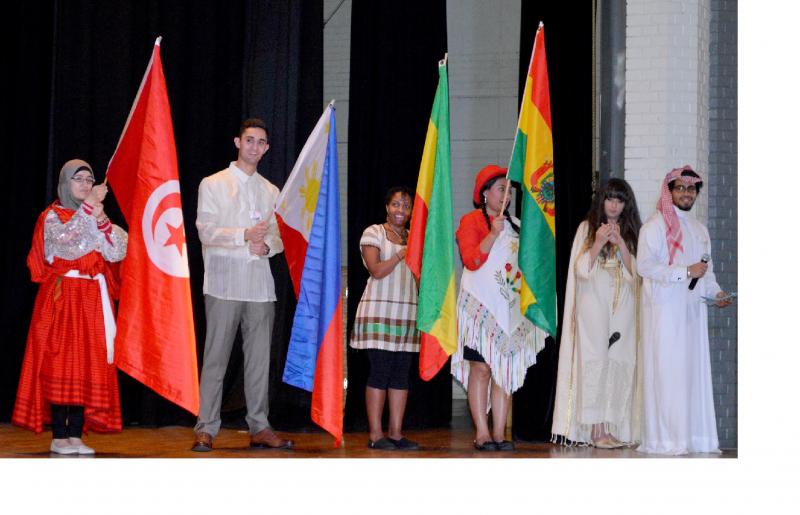 For 41 years, the International Programs at Gadsden State Community College has hosted the International Festival, an event created to be a cultural exchange that introduces the community to Gadsden State students from other cultures. Through the years, the festival has changed venues, dates, activities and food, and this year is no exception.
After hosting the event off-campus for several years, the 2019 International Festival is returning to the Wallace Drive Campus. It will be from 3:30 p.m. to 7 p.m. March 8 at the Beck Conference Center.
"We hope people will take this opportunity to come to Gadsden State to learn about the many different cultures of our international students," said Becky Duckett, director of International Programs.
The event is free and open to the public. A variety of food vendors will be on campus to offer an array of delicacies for a charge. A silent auction will be held in an effort to raise money for International Program activities. Cash and check only will be accepted for silent auction items.
"Our silent auction will include a variety of international gifts, artwork and clothing as well as themed baskets and services," Duckett said.
As is the tradition, international students will create country displays that will showcase the great aspects of their home countries. Gadsden State has 55 international students from 29 countries.
"We will have displays from the Bahamas, Bolivia, China, Equatorial Guinea, Honduras, India, Jordan, Nigeria, Netherlands, Japan, Venezuela and more," she said. "Our students have a lot to share with our community about their countries."
Students and special guest performers will take the stage at the newly-renovated Beck Conference Center beginning at 3:30 p.m. with the Gadsden State Singers performing a suite of South African songs.
At 4:15 p.m., international students will perform followed by a welcome from Gadsden State President
Dr. Martha Lavender and a performance by the Gadsden State Jazz Ensemble at 5 p.m. International performances by students will resume from 5:45 p.m. to 6:30 p.m. A group of Chinese dancers known as the Red Apple Dance Group will perform at 6:30 p.m. followed by the annual Parade of Nations and the closing ceremonies at 6:45 p.m.
For more information about the International Festival, call 256-549-8438.