Office of Disability Services and Resources
The purpose of the Office of Disability Services and Resources is to provide accommodations and services to individuals with disabilities that will promote their success and integration into college and college-related activities.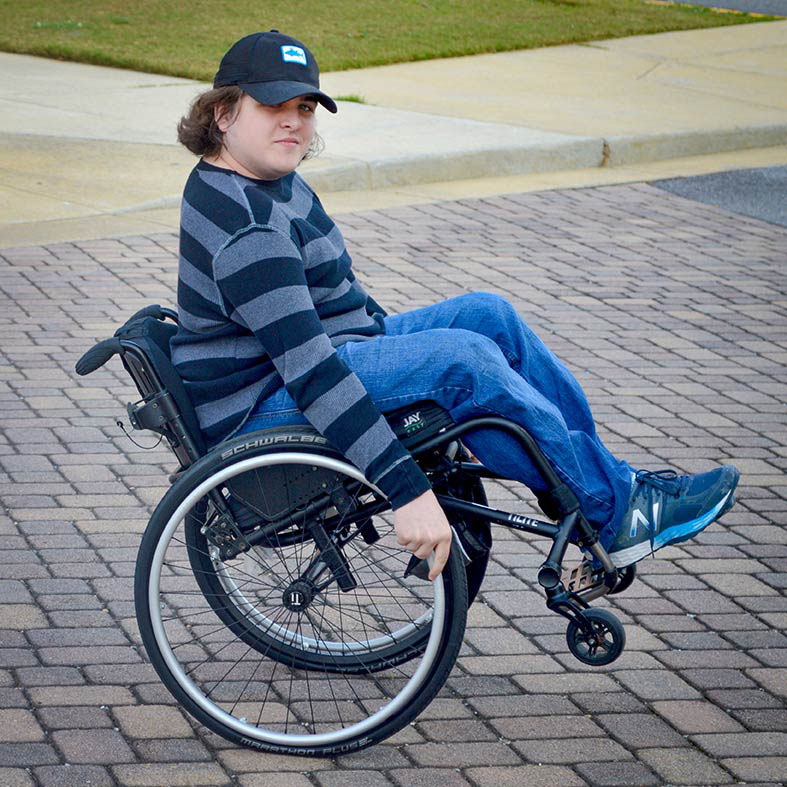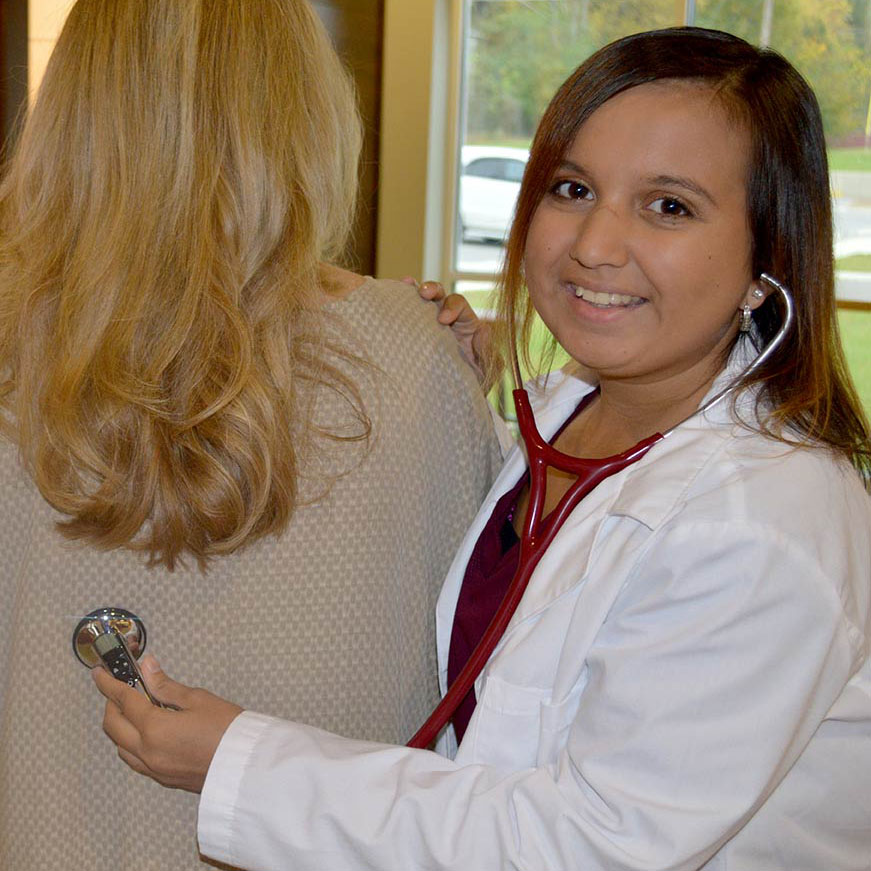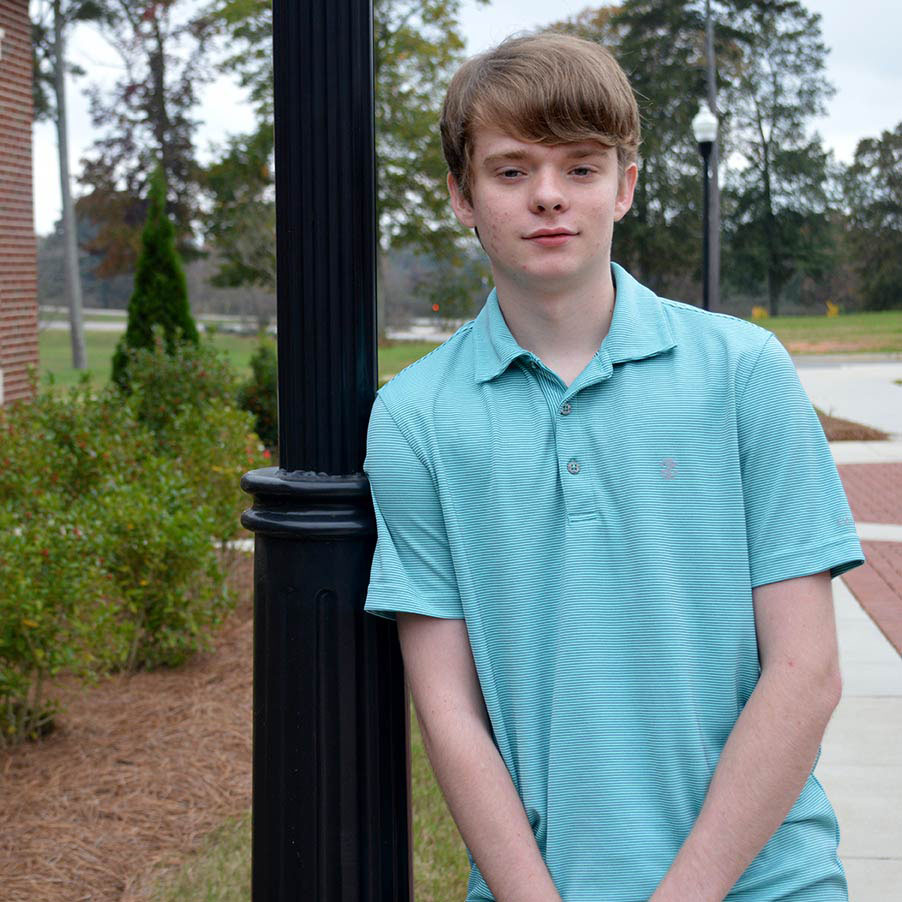 The Office of Disability Services and Resources works with students, faculty and staff to ensure equal opportunity and equal access to all programs and activities.

Goals for Providing Services
To work individually with qualified students with disabilities to provide reasonable accommodations which will allow the student to demonstrate his or her academic capability at Gadsden State
To assist qualified students with disabilities through the transition process from high school to Gadsden State
To work collaboratively with other areas of the College, including faculty, to ensure equal access for all students.
Gadsden State does not perform disability evaluations that determine or diagnose disabilities nor does Gadsden State pay for such testing. Testing is the responsibility of the student.
Services Available
Classroom accessibility
Testing accommodations
Alternate formats for assignments
Recorders / note takers
Sign language interpreters / CART captionists
Readers / scribes
Adaptive technology

E-texts (electronic copies of textbooks, restrictions apply)
Calculators (restrictions apply)
TextAloud text-to-speech software
Large print copies of syllabi, tests and handouts
FM systems (for us by hearing-impaired students)
Amplified stethoscope
Closed-circuit televisions (CCTVs, stationary)
Scanner
Braille embosser
Adjustable height tables

Assistive Computer Software

Window-Eyes, ZoomText, Jaws, Scientific Notebook

Service animals (permitted)
Receiving Accommodations
Once accepted at Gadsden State:
Contact the Office of Disability Services and Resources (256-549-8462)
Self-identify as a student with a disability
Complete the Student Accommodation Request Form
Provide current sufficient documentation of a disability
Set up an appointment with DSR to review documentation and discuss eligibility and determine reasonable accommodations.

Required Documentation
Under the ADA and Section 504, it is the student's responsibility to provide adequate documentation of disability in postsecondary settings. Documentation should come from a professional qualified to diagnose the disability. The documentation should be current (within the last three years). The documentation process is usually a one-time event.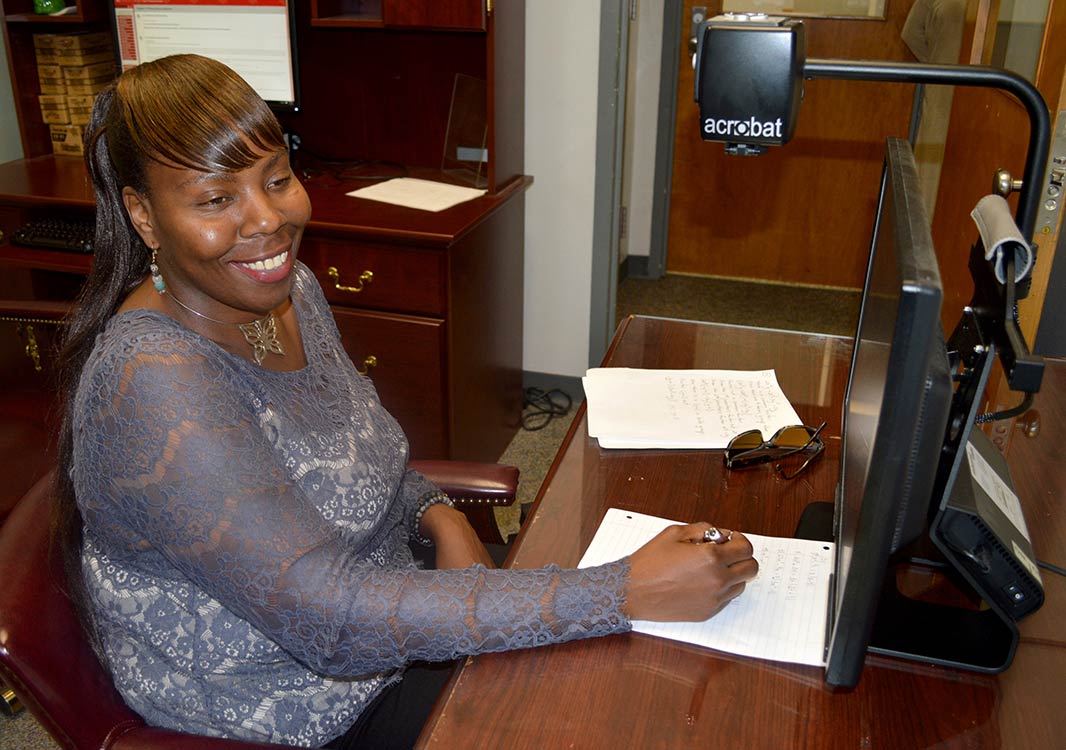 Student Responsibilities for Obtaining Accommodations
Students should obtain accommodation letters from DSR and deliver the letter to their instructors.
Student does not have to disclose specific disability to instructors.
Student should meet with instructor to ensure details fo the letter's implementation are mutually understood.
Student should contact proctor or instructor to schedule testing accommodations one week in advance to work out details.
Accommodations that require additional lead time, such as interpreters, captionists and adaptive technology, require advance notice to DSR. See the Student Handbook for Disability Services for specific lead times.
Student should report any concerns to the Office of Disability Services and Resources.
Notice of Facility/Program Accessibility
Individuals with mobility impairments should contact the DSR coordinator on or nearest their campus to obtain information regarding limitations to physical accessibility of some buildings and programs and to obtain accommodations as needed. Students with mobility impairments are encouraged to contact the DSR coordinator before completing their academic schedules.

Legal Requirements
The Americans with Disabilities Act and Section 504 prohibit discrimination on the basis of disability in education and public accommodations. The College must provide equal access to all facilities, programs, services and activities. The College is not covered under the Individuals with Disabilities Education Act, which applies to K-12 institutions and requires individualized education plans. There is no Special Education in college.
Institutions are not responsible for personal services, such as attendants, tutors, readers for personal study, typists or nurses or personal devices, such as hearing aids, wheelchairs, guide dogs, etc.
Gadsden State has an obligation to maintain confidentiality of evaluation information and does not release disability documentation. Strict confidentiality is maintained in all verbal communications with Gadsden State faculty and staff unless a student grants written permission or the College is required to do so by law or court order.

Appeals Process
Questions and concerns regarding accommodations and services for students with disabilities should be directed first to the Office of Disability Services and Resources Director. If the director cannot resolve accommodations issues, an appeal may be presented to the Disability Services Committee.
Website Accessibility
Gadsden State is committed to ensuring website and social media accessibility for people with disabilities. We are constantly working to improve the user experience for everyone that visits gadsdenstate.edu, and applying accessibility standards. Accessibility requirements for designers and developers are available through the Web Content Accessibility Guidelines (WCAG).
If you find any problems that prevent full access to gadsdenstate.edu, please contact us by emailing ADA Coordinator Pam Clough at pclough@gadsdenstate.edu.
The Americans with Disabilities Act states that "no qualified person with a disability may be excluded from, denied benefits of or subjected to discrimination of any course, program or activity." Students needed accommodations should thoroughly read the DSR Handbook.
The Gadsden State Community College Student Handbook for Disability Services contains a wealth of information that needs to be reviewed before requesting accommodations. Visit the DSR Handbook here.
This form must be submitted prior to accommodations being considered. Apply for accommodations here.
Campus Contacts
Pam Clough, DSR Coordinator, 256-549-8462
Office 102 in the Joe Ford Center located on the East Broad Campus
Michele Conger, 256-835-5451
Room 154 in the Administration Building located on the Ayers Campus
Dr. Danny Wilborn, 256-549-8493
Room 222 at Gadsden State Cherokee
Room 206 in Inzer Hall on the Wallace Drive Campus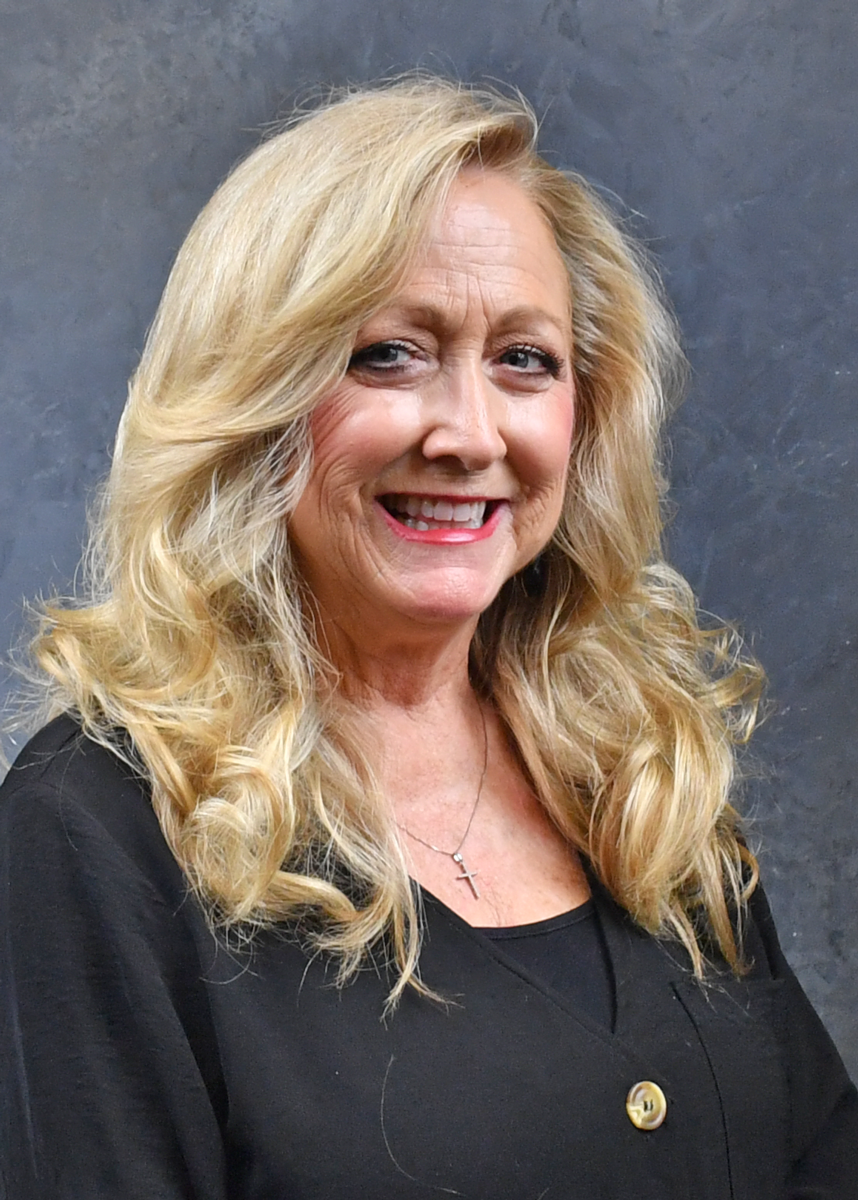 Pam Clough, director
256-549-8462