Apply now to Gadsden State using our FREE admissions application!
Be sure to also apply for scholarships and financial aid. Don't forget to see your advisor. Those with questions regarding admission to the College, please email admissions@gadsdenstate.edu. Check out a Course & Registration Guide for for Spring 2024.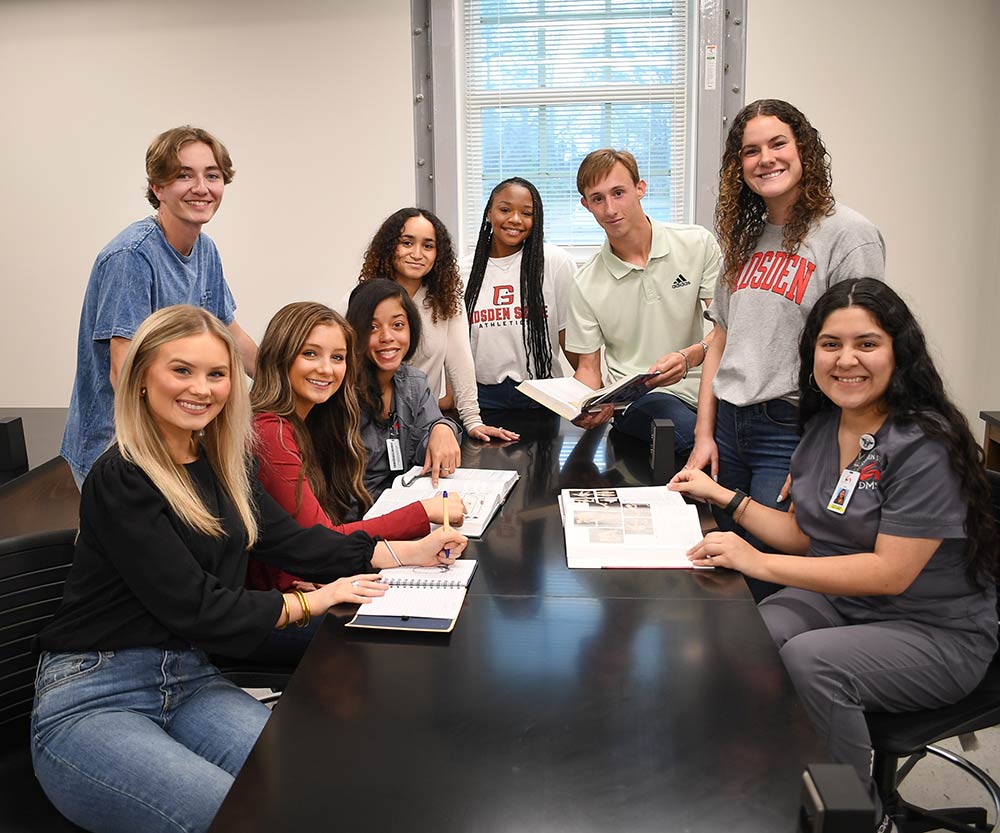 Nondiscrimination Policy
It is the official policy of the Alabama Community College System and Gadsden State Community College, a postsecondary institution under its control, that no person shall be discriminated against on the basis of any impermissible criterion or characteristic including, without limitation, race, color, national origin, religion, marital status, disability, sex, age or any other protected class as defined by federal and state law.
Política de no discriminación
Es política oficial del Sistema de Colegios Comunitarios de Alabama y del Colegio Comunitario del Estado de Gadsden, una institución postsecundaria bajo su control, que ninguna persona sea discriminada en base a ningún criterio o característica inadmisible, incluidos, entre otros, raza, color, nacionalidad origen, religión, estado civil, discapacidad, sexo, edad o cualquier otra clase protegida según lo define la ley federal y estatal.