Cardinal Commit
Cardinal Commit 2022
Cardinal Commit is Gadsden State's summer orientation for new students. It is designed to provide our newest Cardinals with the information & tools they need to be successful in college from the beginning!
Sessions include:
Cardinal Training (student logins)
Student Success Tips
Campus Resources
Advisement Overview
Paying for Classes (financial aid & business office overview)
Parent Panel
Contact Enrollment Services at 256-549-8210 or enrollment@gadsdenstate.edu for more information.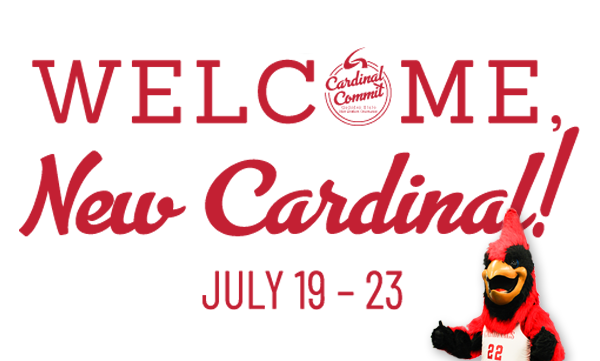 Tuesday, July 19 - Gadsden State Cherokee in Centre
Wednesday, July 20 - Ayers Campus in Anniston
Thursday, July 21 - Wallace Drive Campus in Gadsden
Saturday, July 23 - Wallace Drive Campus in Gadsden
Doors open at 9 a.m.
9-10:30 a.m. Programs & Services Browse Session
10:30-11:15 a.m. Opening Session
11:15 a.m. - 12:15 p.m. Breakout Sessions – Cardinal Training, Financial Aid, Student Success, Student Life
12:15 p.m. Student Meet & Greet