Fine Arts
Find out more about Gadsden State's Show Band, Singers and A Cappella Choir!
The award-winning Gadsden State Show Band, under the direction of Dr. Matt Leder, is regarded as one of the leading two-year college bands in the Southeast. They perform about 50 dates a year, travel the state (and, sometimes, out of state) and record in professional studios. The Show Band performs a variety of styles, including contemporary big band, rhythm and blues, country, rock and roll, New Orleans brass band, straight-ahead jazz and everything in between.
Audition and Scholarships
Audition dates are announced annually in January or as needed. Candidates can sign up for an individual morning or afternoon audition time. All candidates must "sit in" with the Gadsden State Show Band at 11 a.m. the day of the audition. Other requirements include:
Instrumental: The candidate must prepare a piece of their choice that best demonstrates their abilities. Major scales (two octaves where possible), chromatic scale (lowest to highest) and sight reading are required. Jazz improvisation is encouraged but not required.
Vocalist: The Gadsden State Show Band includes a small ensemble of vocalists. Those interested in auditioning should prepare two contrasting pieces to sing along with Youtube Karaoke. Each candidate will be required to sing with the Show Band during the audition. Please contact Dr. Matt Leder at 256-549-8394 for a list of possible repertoire.
Piano and Guitar: Prepare a piece that best demonstrates the abilities of the musician. Major scales and sight reading are required. Contemporary blues or jazz improvisation highly required.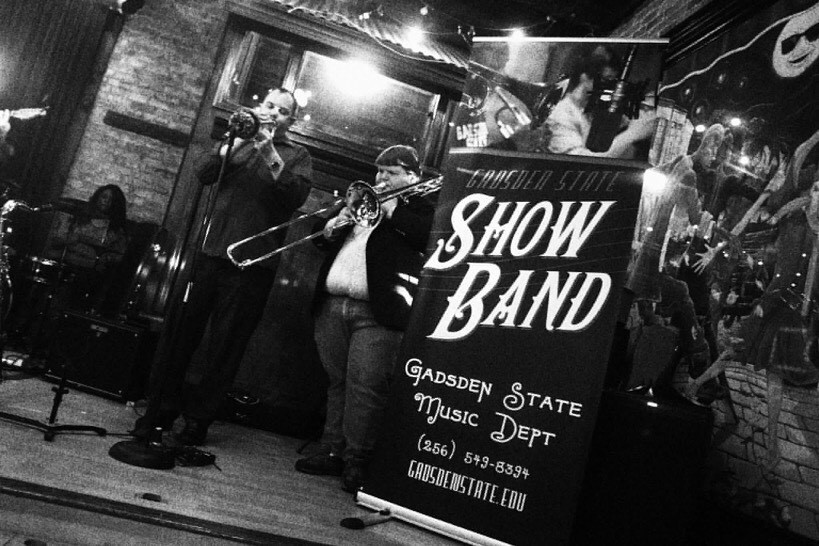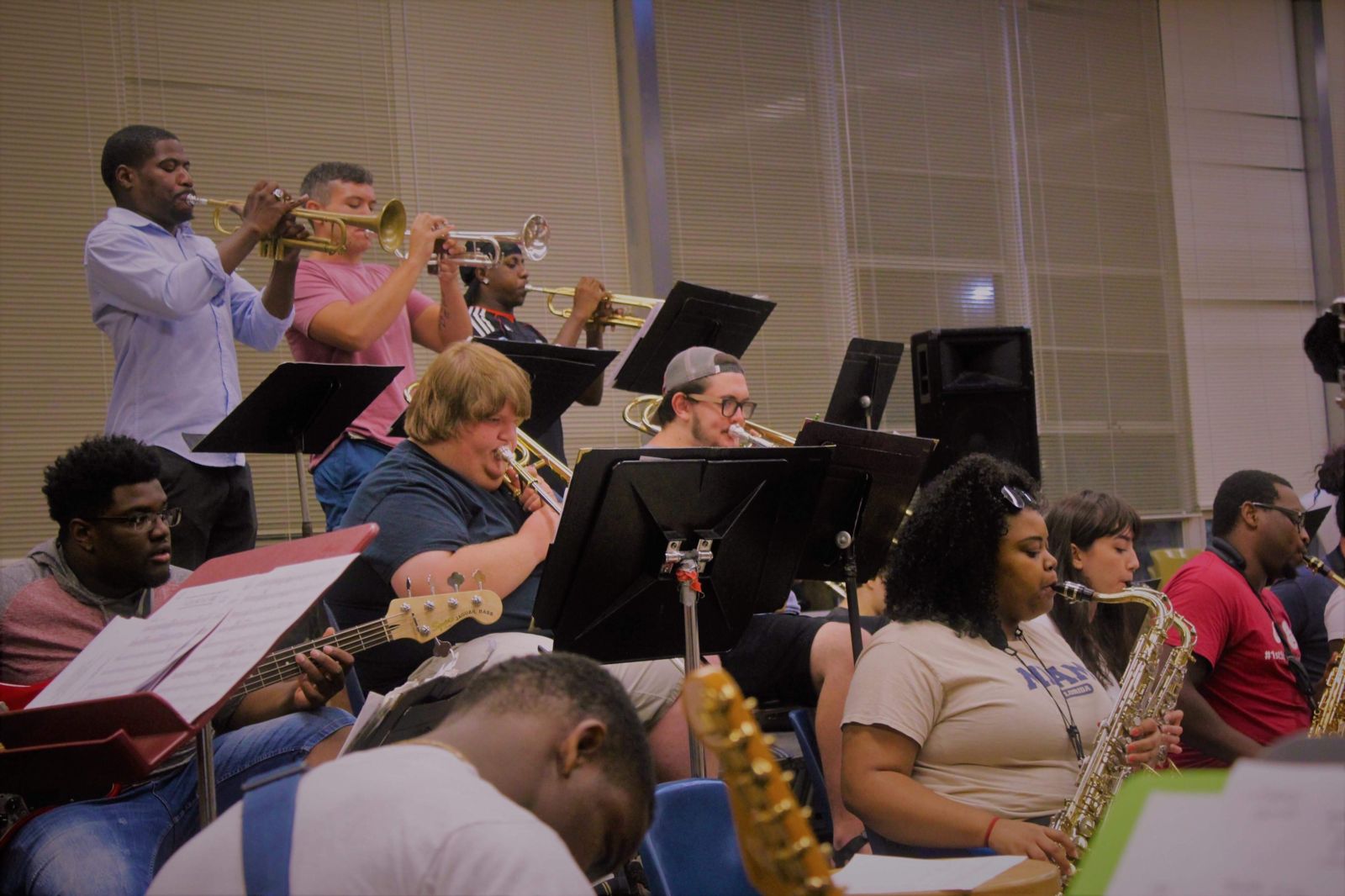 Bass: Prepare a piece that best demonstrates the abilities of the musician. Major scales, walk a bass on a blues, sight reading and improvisation encouraged.
Drums: Demonstrate a variety of drum styles, including swing, Latin, funk, bossa nova, Afro-Cuban, brush work, etc. Sight reading will also be required.
Sound: Candidates should bring a resume describing their background running a sound board, light, etc. Letters of recommendation are required. During the audition rehearsal, candidates will be asked to troubleshoot a "fixed" sound or lighting issue.
Photographer/Social Media: Candidates should bring a portfolio of their photography work, a resume and letters of recommendation. All candidates will be interviewed.
For more information, contact Dr. Matt Leder, music director and instructor, at 256-549-8394 or email mleder@gadsdenstate.edu
A Cappella Choir
The Gadsden State A Cappella Choir is a performance group designed to enhance the skills of developing musicians through the choral genre. The repertoire chosen by director J.T. Harrell incorporates many styles and represents the vast array of choral literature. Emphasis is placed on nurturing reading skills and honing awareness of musical form, stylistic characteristics and musical ensemble performance.
This group does an average of 50 performances each year and serves as a recruiting tool for Gadsden State. They perform in local schools, community events and private parties. Membership is open to anyone. Students may audition for scholarships.
The Gadsden State Singers
The Gadsden State Singers is a performance-based ensemble that appears on campus in the community and throughout the state of Alabama. This groups sings contemporary pieces directed by J.T. Harrell throughout its tour. Membership in the group is based on an audition, and scholarships are available.
Auditions and Scholarships
Singers will perform two songs of contrasting styles and genres. One selection should be in classical style such as an art song or folk song performed in the classical style or "legitimate" musical theater style. The second selection can be in the pop, "non-legitimate" musical theater style, contemporary Christian, country, gospel or other non-classical styles.
Candidates may use CD accompaniment, accompany themselves on an instrument or have a pianist accompaniment. Singers who would like a pianist to play for them must notify J.T. Harrell at 256-549-8391 prior to their scheduled audition time. Candidates should bring the sheet music with them to their audition.
During the audition, singers will be required to sight read the soprano, alto, tenor or bass part from an unfamiliar song. Singers will also be required to sing some vocal exercises to check range and possible voice part.
A letter of recommendation from a high school choir director, counselor or principal is requested. To schedule an audition contact Director J.T. Harrell at 256-549-8391 or email jharrell@gadsdenstate.edu.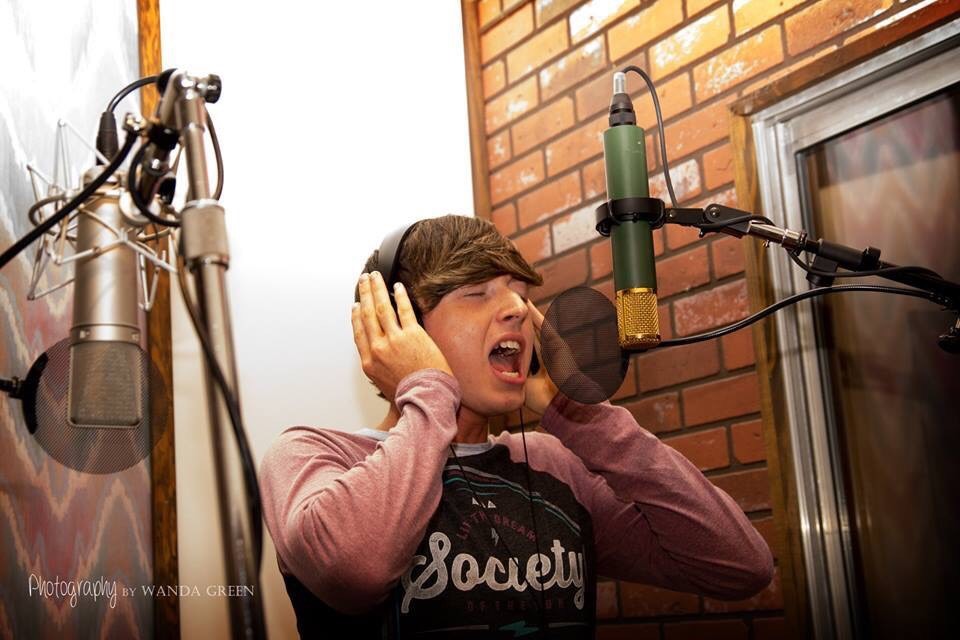 Music classes are available in Classical Piano I, II, III, IV; Classical Voice I, II, III, IV; Chorus I, II, III, IV: Jazz/Show Chorus I, II, III, IV; and Concert Band I, II, III, IV.
Four levels of private instruction in Music Performance are offered in Piano, Organ, Voice, Guitar, Clarinet, Saxophone, Trumpet, Trombone and Percussion.
Learn the fundamental musical materials and principals of voice in a number of theory courses, including four levels of Music Theory and Music Theory Laboratory as well as Convocation, Music Appreciation, Jazz: An Introduction and History and Fundamentals of Music.
Music Transfer Guide
Gadsden State students can earn an Associate in Science degree while taking the right courses to make a seamless transition as a music major to a four-year university or college. Utilize the Music Transfer Guide and talk to your advisor to make the most of your time as a Music Department student.