Executive Cabinet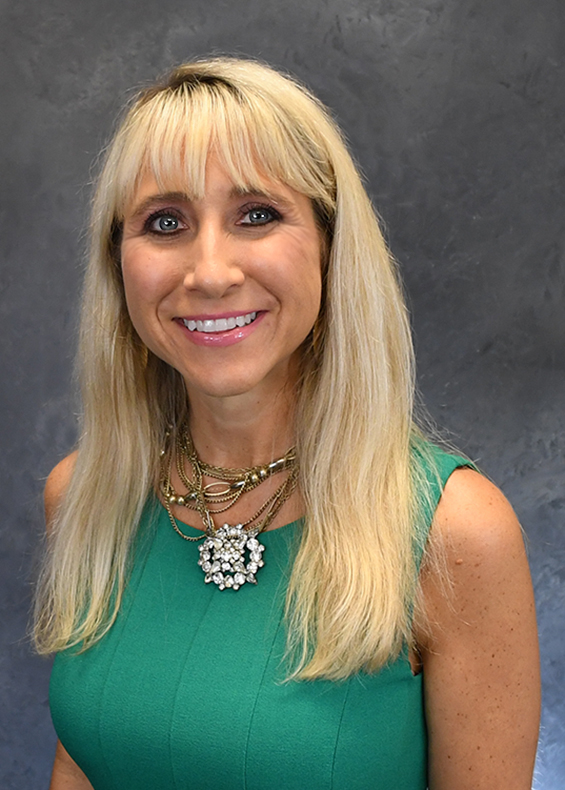 Dr. Tera Simmons
Executive Vice President
Dr. Tera Simmons
The executive vice president assists the president with the overall leadership and development of the College as well as assists instructional deans in developing and meeting division, departmental and programmatic goals. The following departments report to Dr. Tera Simmons: Facilities and Maintenance, Legal Services, Human Resources and Public Relations and Marketing.
Simmons has worked at Gadsden State since July 2021. She has worked in public education since 1998, most recently as the assistant superintendent of Hoover City Schools. Prior to her service at HCS, she served in a number of capacities in the Butler County School System, including the director of student learning, curriculum director, a principal, assistant principal and special education teacher.
Simmons obtained her Doctorate of Education in K-12 School Leadership and a Certificate of Advanced Graduate Studies in K-12 School Leadership from Regent University. She also earned a Master of Education in Collaborative Education 6-12 and a Bachelor of Education in Mild Learning and Behavioral Disabilities from Auburn University at Montgomery.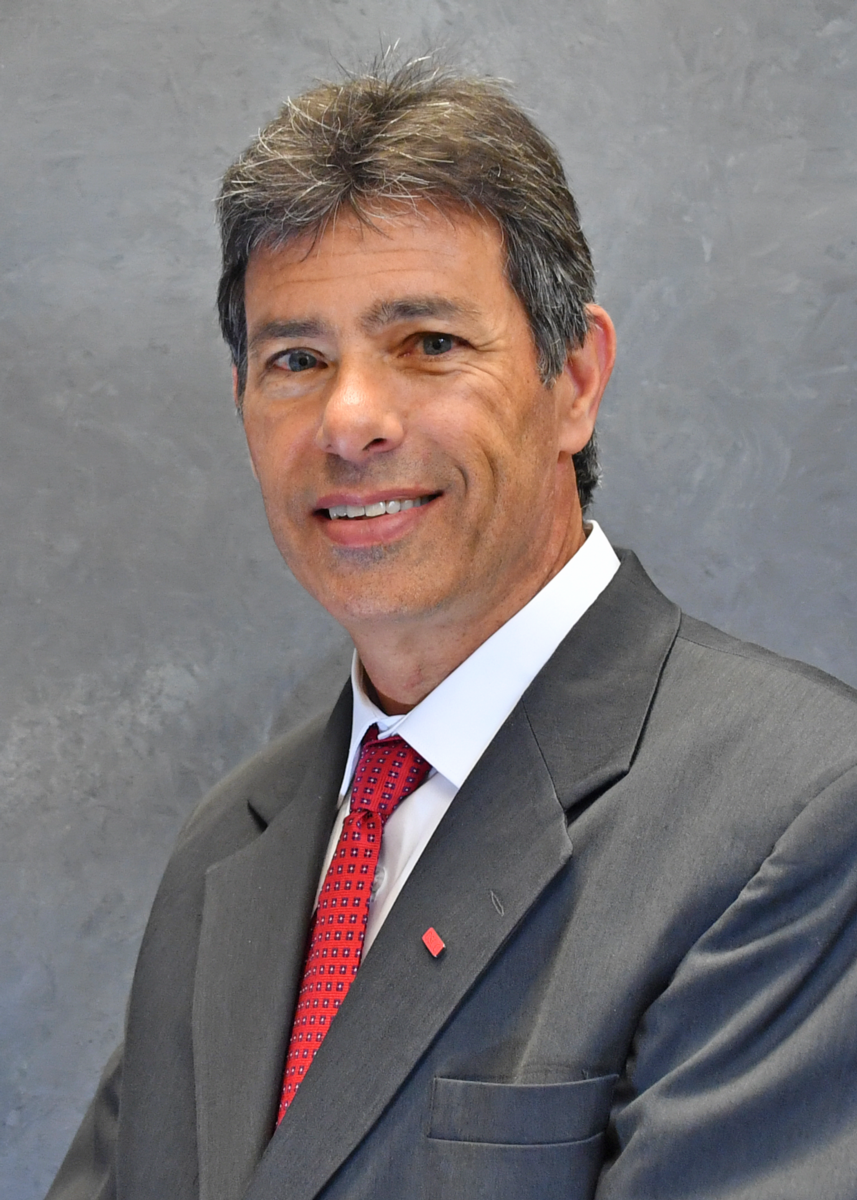 Kevin McFry
Dean of Financial and Administrative Services
Kevin McFry
Kevin McFry oversees an efficient operation of business and business-related functions. He is responsible for Business Services, Auxiliary Services, Housekeeping, Maintenance, Financial Services and Safety and Security.
McFry was named to his position at Gadsden State in May 2019. Previously, he served as controller at Jacksonville State University, where he served in a number of accounting positions since 1998. During his career, he also worked in corporate, public and retail accounting in Calhoun County.
McFry earned his Associate in Science in Business Administration from Gadsden State in 1985. He received a Bachelor of Science in Accounting and a Master of Business Administration from JSU. He is a certified public accountant in the state of Alabama and a member of the American Institute of Certified Public Accountants, Alabama Society of Certified Public Accountants and Alabama Association of College and University Business Officers.
McFry serves on the board of directors for the Piedmont Health Care Authority and is the vice president of the Alabama Banner User Group. He is past president and past secretary/treasurer of the Alabama Association of College and University Business Officers. He is a graduate of the College Business Management Institute and Leadership Calhoun County.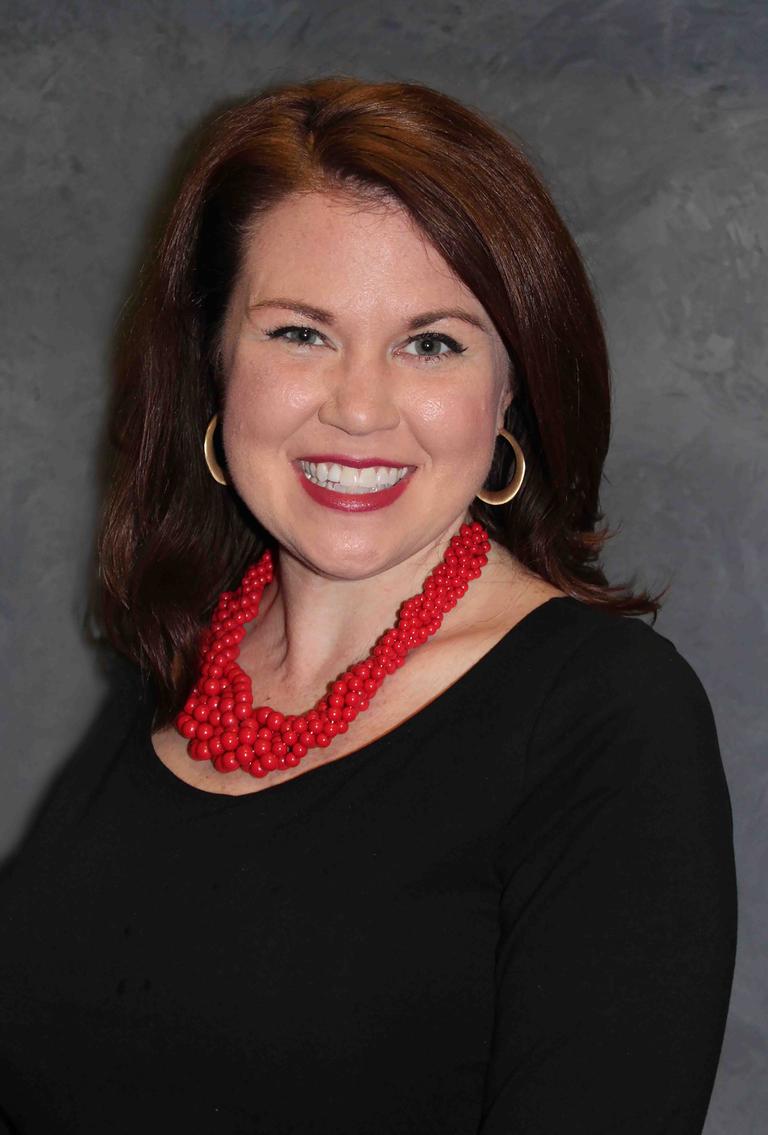 Dr. Farrah Hayes
Dean of Academic Programs and Services
Dr. Farrah Hayes
The dean of Academic Programs and Services ensures the quality and effectiveness of academic instruction at the College and administers the policies and procedures that apply to academic credit programs. The following divisions report to Dr. Farrah Hayes: Languages and Humanities; Business, Legal Studies and Computer Science, Science and Mathematics; Health, Physical Education and Recreation; Social Science; Library Services; the Center for Teaching and learning; Fine Arts; Alabama Language Institute and International Programs.
Hayes has been employed at Gadsden State since 2015, when she accepted a position as an English instructor. Later, she accepted the position of director of the Cardinal Tutoring Center and was promoted to division chair of Languages and Humanities in 2019. Prior to working at Gadsden State, she worked for the Etowah County Schools and Piedmont City Schools.
Hayes earned a Bachelor of Arts in English and Spanish and a Master of Science in Education of English Language Arts from Jacksonville State University. In 2010, she earned an educational specialist designation, also from JSU. In 2021, she completed her doctoral degree in Developmental Education Administration from Sam Houston State University. She is a graduate of Leadership Etowah and the Gadsden State Development Institute. She earned a fellowship from the Jewish Foundation for the Righteous at Columbia University.
Hayes has received a number of honors, including a Chancellor's Award for Academic and Technical Faculty; New Development Educator of the Year from the Alabama Association for Developmental Education; Outstanding Academic Faculty from the Gadsden State Alumni Association and Piedmont High School Teacher of the Year. She is an active member of the Gadsden Rotary Club and is a loaned executive for the United Way of Etowah County.

Mr. Alan Smith
Dean of Workforce Development
Alan Smith
The dean of Workforce Development ensures the quality and effectiveness of technical instruction at Gadsden State. The Technical Division offers a wide range of opportunities for students to acquire the education and skills necessary to fill the ever-increasing need for a highly-qualified workforce in Alabama. The following departments report to Alan Smith: Engineering Technologies, Applied Technologies, Adult Education Services, Alabama Technology Network, Continuing Education and the Skills Training Division.
Smith earned his Bachelor of Science in Agricultural Business and Economics in 1992 from Auburn University. In 1994, he was awarded a Master of Science in Education from Auburn followed by a master's degree in Educational Leadership from the University of Alabama.
Smith started his career as an agriscience teacher at Hokes Bluff High School, where he worked for 11 years before opening his own construction and cabinet making company. In 2012, he returned to education as the building construction teacher at the Marshall County Technical School. In 2016, he was hired as the building construction instructor and coordinator of Alabama Simulated Workplace at the Etowah County Career Technical Center. He began his role as dean of Workforce Development in December 2019.
Smith has been honored several times as Teacher of the Year at the Etowah County School System, Hokes Bluff High School, Marshall County Technical School and Etowah County Career Technical Center. He was also named Alabama's Most Outstanding Agriscience Technology Teacher.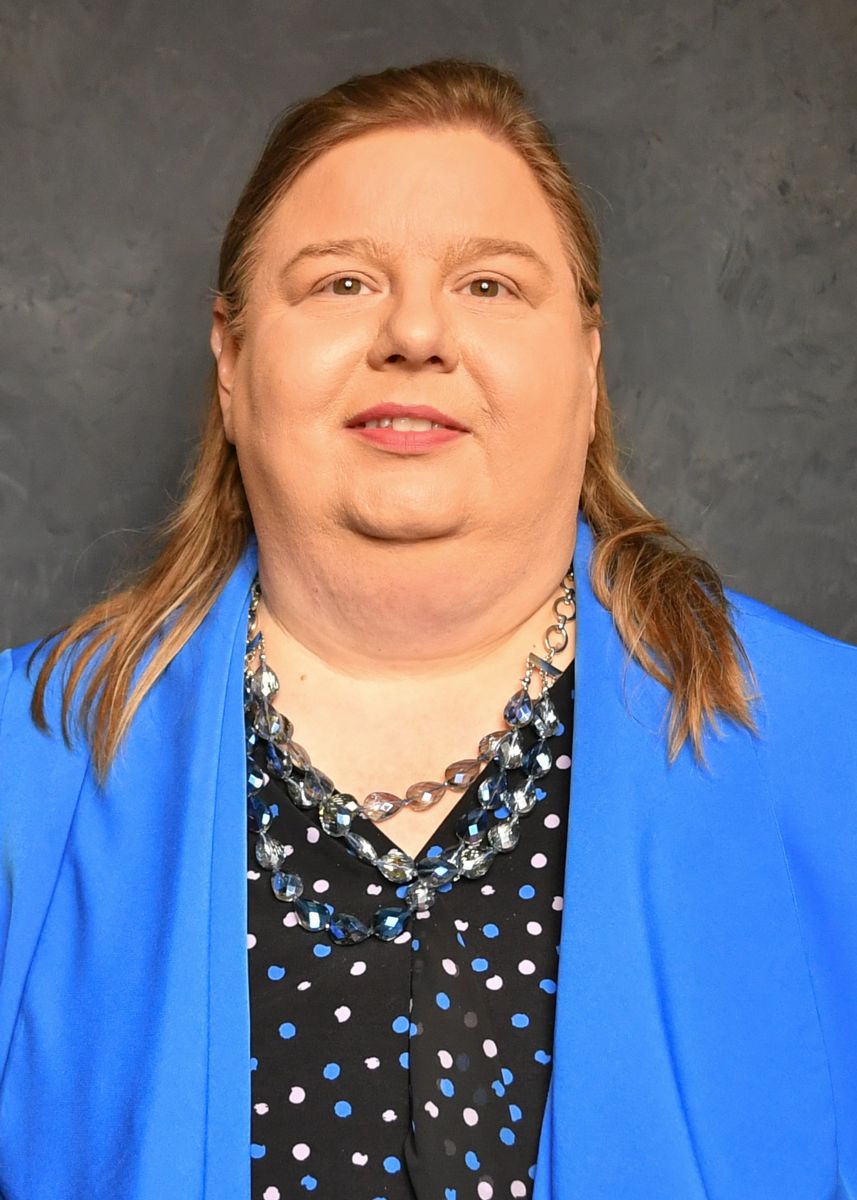 Pam Hayes Johnson
Dean of Institutional Effectiveness, Grants and Special Projects
Pam Hayes Johnson
Pam Hayes Johnson is responsible for administering and supervising the comprehensive institutional effectiveness program, which includes planning, assessment, evaluation and continuous improvement as well as institutional research. As the dean, Johnson serves as the SACSCOC liaison, leads the reaffirmation process, is responsible for day-to-day oversight of the College's adherence to the SACSCOC Principles of Accreditation: provides executive oversight for grant writing, grant management and grant administration of the College: and provides executive oversight for the program review process, new program development and special projects. The Division of Institutional Effectiveness Grants and Special Projects also includes the following areas and grant programs: Institutional Effectiveness, Institutional Research, Student Support Services, Talent Search, Title III-Part B, Upward Bound and Veterans Upward Bound.
Johnson is a long-time Gadsden State employee having served previously as associate dean of Institutional Advancement, assistant dean of Institutional Research and Computer Services and chairperson of the Computer Science and Engineering Division.
Johnson earned her Bachelor of Science in Aerospace Engineering from the University of Alabama. She received a Master of Business Administration from Jacksonville State University.
Johnson has been recognized twice as Gadsden State's Chancellor's Award winner for Administrator of the Year in 2002 and 2016.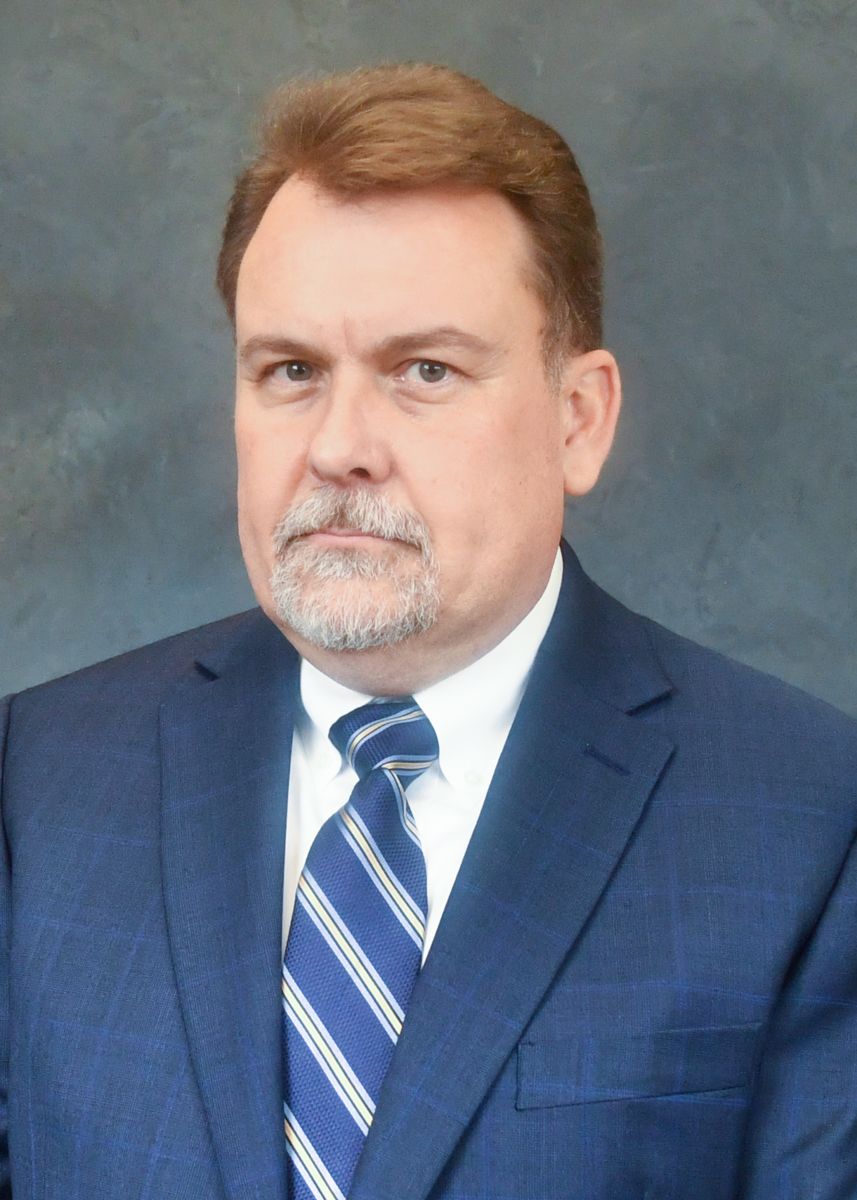 Alan Wallace
Chief Information Officer
Alan Wallace
Alan Wallace oversees Information Technology Services at Gadsden State. The department is responsible for supporting the appropriate information systems, technologies and services to serve the students and support the mission of Gadsden State.
Wallace became the CIO on Feb. 3, 2020. He previously served in many technology-based positions at Jacksonville State University, most recently as director of Enterprise Information Systems, a position he held since 2005. He also served as the Banner project manager, manager of Application and System Support, manager of Application Support, technology analyst, computer programmer and microcomputer maintenance specialist.
Wallace earned his Bachelor of Science in Computer Information Sciences from JSU. He also earned a Bachelor of Technology with an emphasis in electronics from JSU. A master's degree in Business Administration was awarded in 2000, also from JSU.
He is a member of Beta Gamma Sigma, an honor society of AACSB accredited business programs and is the co-founder and former vice president of Alabama Banner User Group (ALBUG).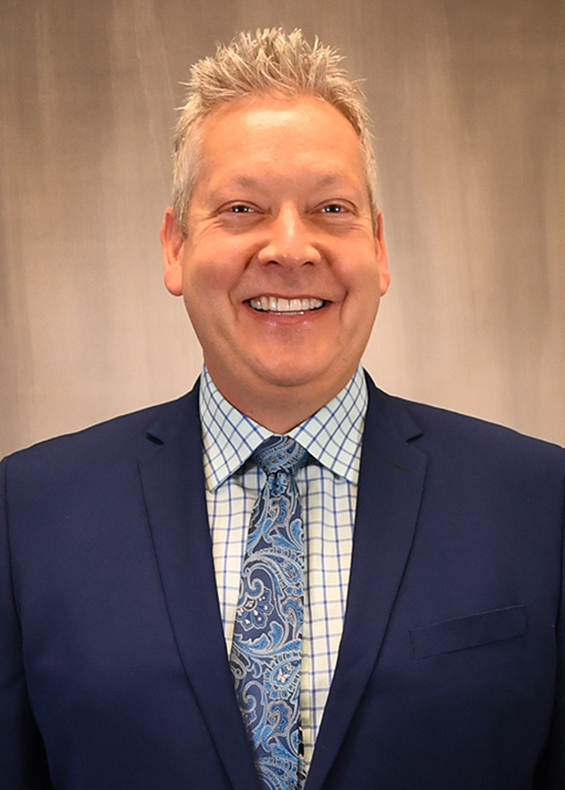 Dr. Joey Battles
Dean of Health Sciences
Dr. Joey Battles
Dr. Joey Battles is the chief academic officer for all of the Health Science programs. He develops and administers the programs instructional budget, provides innovative and strategic visionary leadership and supervises program directors. Departments reporting to him include Medical Laboratory Technology, Emergency Medical Services, Nursing Education (RN and LPN), Diagnostic Medical Sonography, Radiography, Surgical Operating Room Technology, Dental Assisting and Medical Assistant Technology.
Battles earned an associate degree in Radiography from Gadsden State Community College in 1991. He continued his education at the University of Alabama at Birmingham and earned a bachelor's degree in Medical Imaging in 1993. In 1995, Battles received a master's degree in Allied Health Education from UAB. His doctoral degree in Educational Leadership was earned at Clarkson College in Omaha, Neb.
Battles has served in several health education roles throughout his career. Most recently, he was the director of the Radiography Program at Gadsden State since August 2021. He has also worked as the program director of the Medical Imaging Program at Clarkson College; the associate director of the Joint Review Committee on Education in Radiologic Technology; and the director of educational eligibility requirements at the American Registry of Radiologic Technologists.