2022/23 Men's Basketball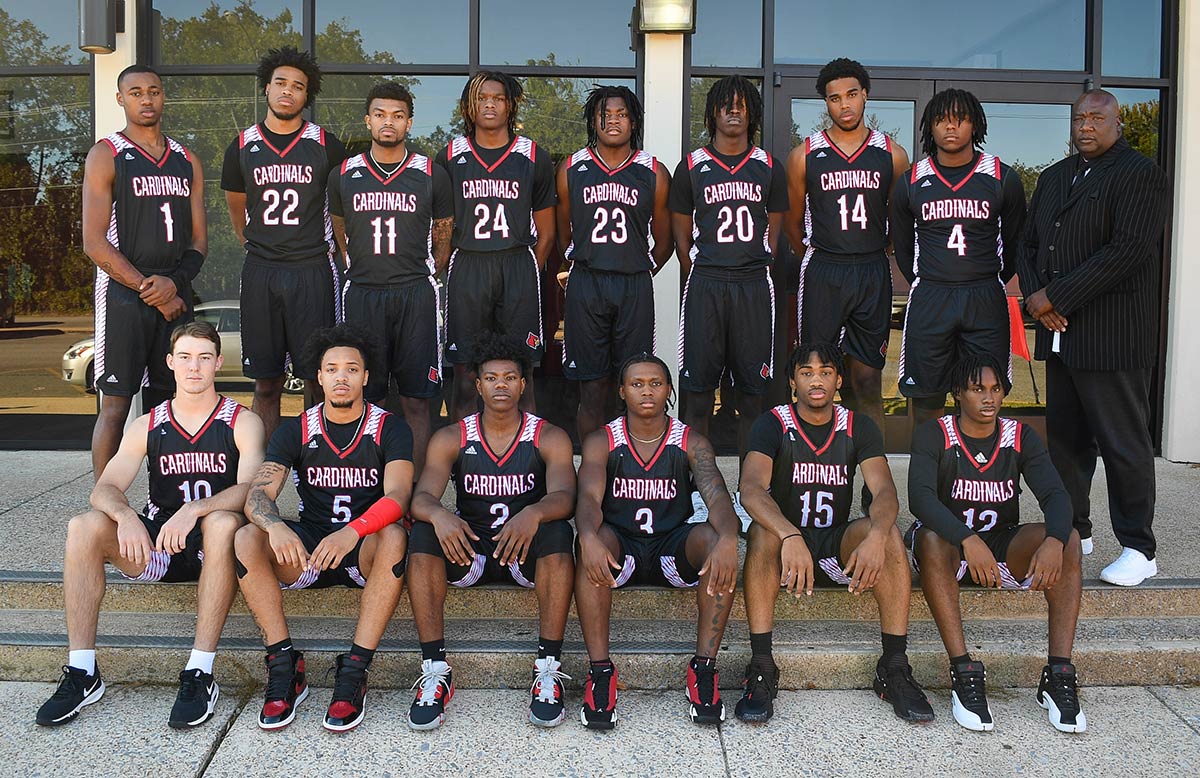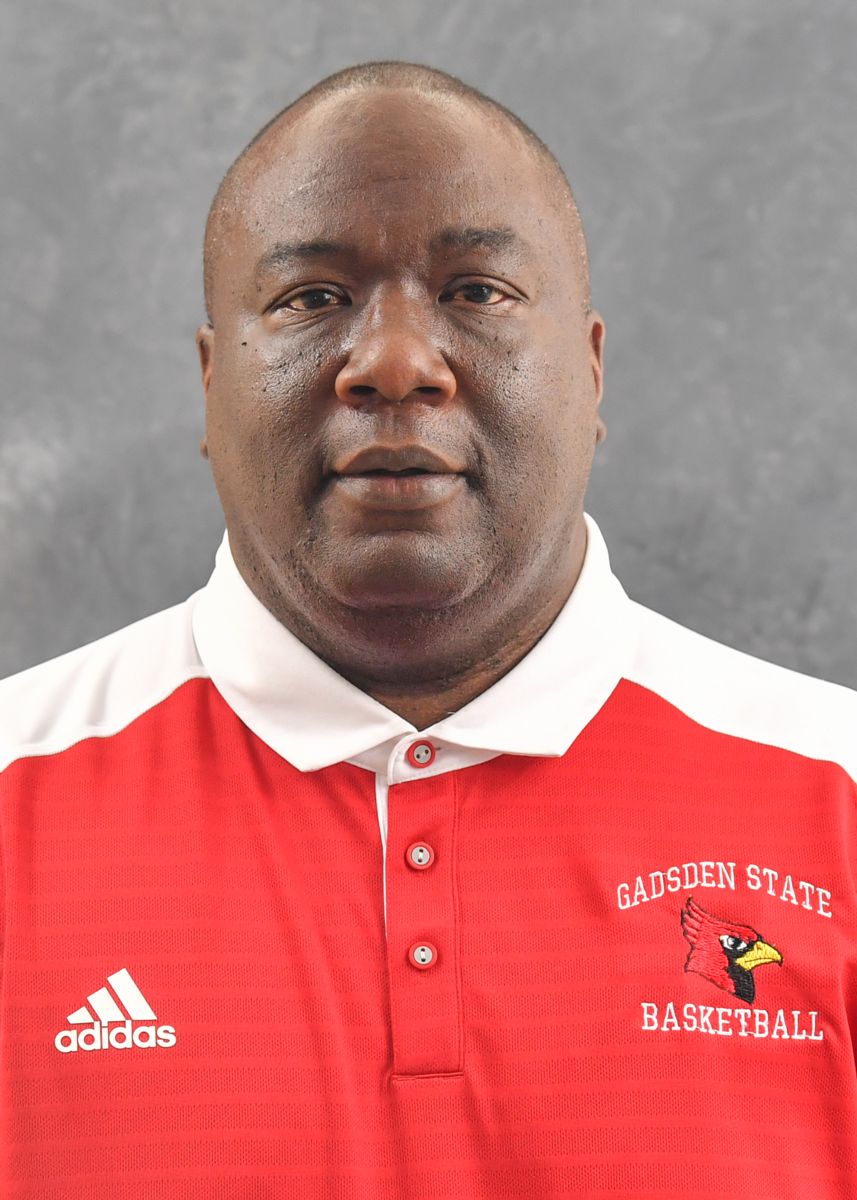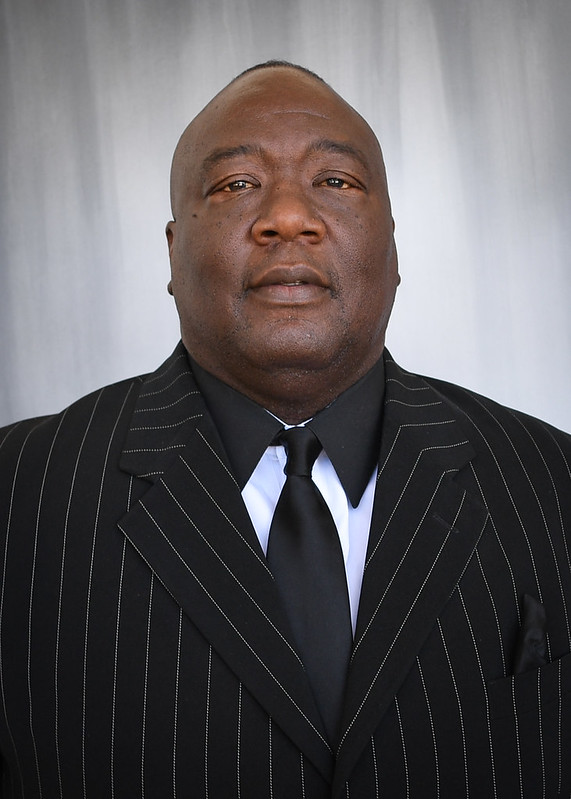 Deddric Tarver
Head Coach
256-549-8442
dtarver@gadsdenstate.edu
Coach Deddric Tarver has served as the head coach of the men's basketball team at Gadsden State since 2015. His roles prior to coming to Gadsden State include the associate head men's basketball coach at Lawson State Community College and assistant head basketball coach at Wenonah High School, where he led the team to a Final Four appearance and a state championship in 2010.
Coach Tarver has led the Gadsden State Cardinals to five winning seasons and has help a number of young athletes to receive scholarships to Division I and Division II schools. In addition, the 2022-23 season will mark Coach Tarver's 100th career win as a head coach. He also enjoys the annual youth summer camp Gadsden State hosts every June.
Coach Tarver received an undergraduate and master's degrees from Concordia College and the University of Delaware. He majored in business administration and athletic administration. He also received degrees from Lawson State Community College and a degree in education from Miles College, where he was inducted into the Sports Hall of Fame in 2012.
He is the grandfather of Kaleb and Khrystian, who enjoy cheering on the Cardinals.
| Date | Day | Time | Opponents | Location | Score |
| --- | --- | --- | --- | --- | --- |
| 10/17/2022 | Mon. | 5:30 P.M. | Carrollton Deep South Prep | Home (at Gadsden State Cherokee) | N/A |
| 10/27/2022 | Thur. | 5:30 P.M. | Red and White Game | Home | N/A |
| 11/1/2022 | Tues. | 7:30 P.M. | Vol State | Home | 85-73 W |
| 11/4/2022 | Fri. | 6:00 P.M. | Stillman College | Home | 81-69 W |
| 11/7/2022 | Mon. | 7:30 P.M. | Vol State | Away | 80-76 W |
| 11/14/2022 | Mon. | 7:00 P.M. | Talladega College | Home | 119-52 W |
| 11/17/2022 | Thurs. | 7:30 P.M. | Chatt Valley | Away | 63-59 L |
| 11/21/2022 | Mon. | 7:00 P.M. | MMI | Away | 97-80 W |
| 11/25/2022 | Fri. | 2 p.m. | Wallace State-Hanceville Classic | Away | 77-66 W |
| 11/26/2022 | Sat. | 2 p.m. | Wallace State-Hanceville Classic | Away | 104-68 W |
| 11/29/2022 | Tues. | 7:30 P.M. | Wallace-Selma | Home | 66-64 W |
| 12/2/2022 | Fri. | 7:30 P.M. | Coastal North | Home | 74-64 L |
| 12/11/2022 | Sun. | 7:30 P.M. | Huntingdon College JV | Away | 98-50 W |
| 1/9/2023 | Mon. | 7:30 P.M. | Southern Union | Home | 98-87 L |
| 1/12/2013 | Thurs. | 7:30 P.M. | Shelton State | Away | 88-73 W |
| 1/16/2023 | Mon. | 7:30 P.M. | Coastal South | Away | 93-78 L |
| 1/18/2023 | Wed. | 7:30 P.M. | Calhoun | Away | 74-70 L |
| 1/20/2023 | Fri. | 7:30 P.M. | LB Wallace | Home | 85-70 W |
| 1/23/2023 | Mon. | 7:30 P.M. | Lawson State | Home | 91-77 W |
| 1/26/2023 | Thurs. | 7:30 P.M. | Snead State | Away | 85-73 W |
| 1/30/2023 | Mon. | 7:30 P.M. | Wallace State | Home | 93-90 L |
| 2/1/2023 | Wed. | 7:00 P.M. | Bevill State | Home | 89-71 W |
| 2/3/2023 | Fri. | 7:30 P.M. | Bishop State | Away | 86-73, L |
| 2/6/2023 | Mon. | 7:30 P.M. | Southern Union | Away | 69-68 L |
| 2/9/2023 | Thurs. | 7:30 P.M. | Shelton State | Home | 93-76 W |
| 2/13/2023 | Mon. | 7:30 P.M. | Calhoun | Home (Homecoming) | 83-78 W |
| 2/15/2023 | Wed. | 7:30 P.M. | Lawson State | Away | |
| 2/17/2023 | Fri. | 7:30 P.M. | Enterprise State | Home (Bobby Cooper Night) | |
| 2/20/2023 | Mon. | 7:30 P.M. | Snead State | Home | |
| 2/23/2023 | Thurs. | 7:30 P.M. | Wallace State | Away | |
| 2/28/2023 | Tues. | 7:30 P.M. | Bevill State | Away | |
Name
Number
Height
Hometown
Year
Parker Godwin
#10
6'3
Fyffe
Sophomore
Kintavious Dozier
#2
6'2
Lanett
Sophomore
Ryan Anderson
#5
6'3
Huntsville
Sophomore
Che Ben
#14
6'7
Huntsville
Sophomore
D'Anthony Walton
#24
6'6
Alexandria
Sophomore
Matavias Burton
#11
6'3
Lafayette
Sophomore
Massiah Morris
#3
6'0
Huntsville
Freshman
Cortlyn Clark
#1
6'4
Birmingham
Freshman
Jaheim McDonald
#20
6'4
Clarksville, TN
Freshman
Martavious Atkinson
#4
6'3
Lanett
Freshman
Azaad Ben
#22
6'7
Huntsville
Freshman
Michael Dale
#15
6'2
Hueytown
Freshman
Maleek Kidd
#12
6'1
Gadsden
Freshman
Morrez Calloway
#23
6'5
Hoover
Freshman
Terrence Bennett
Manager
See the Alabama Community College Conference's Men's Basketball rankings here