Men's Tennis
2021/22 Men's Tennis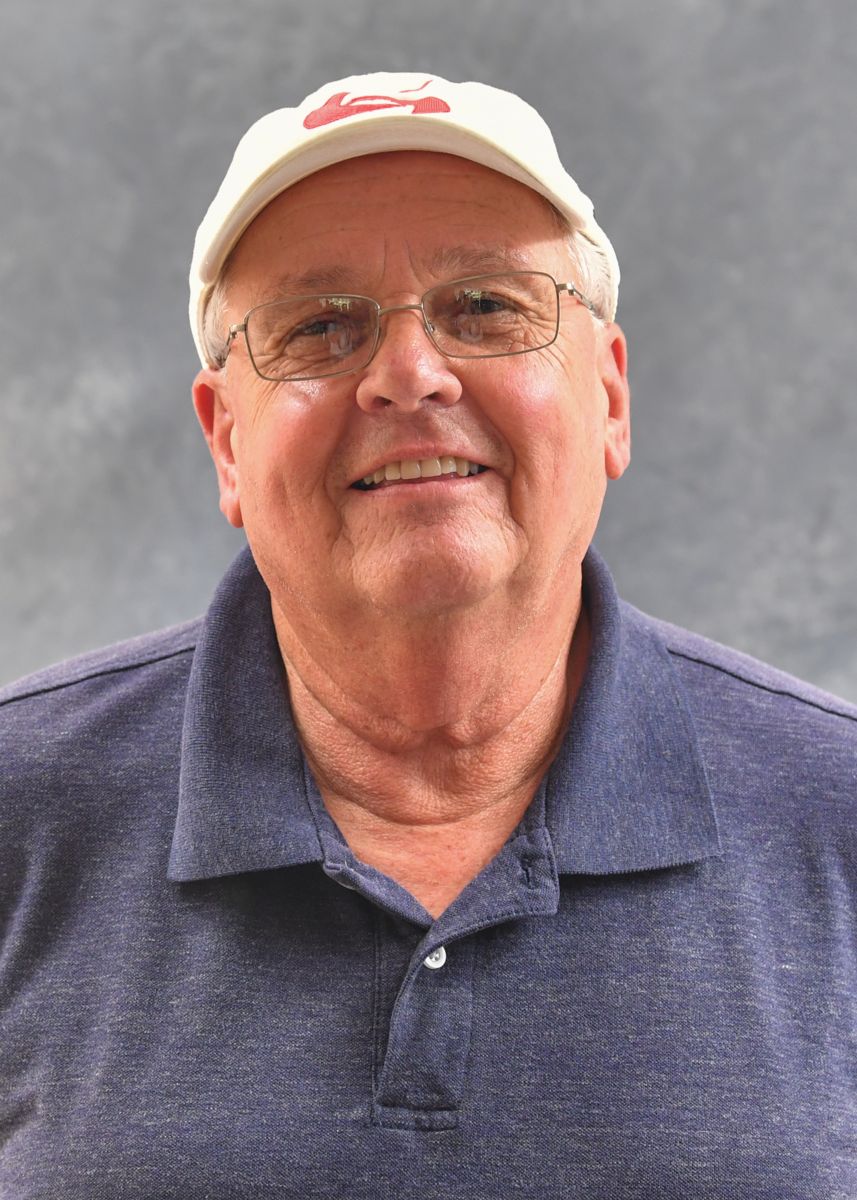 Buster Stewart
Men's Tennis Coach
256-226-2282
gscc-coach@comcast.net
As the Stewarts begin their 17th year at Gadsden State, they are optimistic about the coming season. This past season, the Cardinals ended the COVID-19 shortened season 25th in the nation. In addition, the Cardinals continued to excel in the classroom, with Alex Ivey, Justin Blake, Landon Macoy and Jac Myrick, being selected as NJCAA Academic All Americans and ITA Scholar Athletes. The Cardinals were also ranked by the ITA as one of the top 16 teams in the nation academically for JUCO men's tennis teams.
During the past sixteen seasons, the Cardinals have finished in the Top 25 ten times and the Academic Top 30 fourteen times. They have claimed two Conference Championships and eight runner up finishes during that span.
For the 2020-21 season, returnees: Landon Macoy, Jac Myrick, and Chase White will be joined by new comers Issac Cave, Dakota Cole, Ethan Howard, and Taylor Walls.
Coach Stewart played his college tennis at Gadsden State (1971-1973) and Shorter College (1973-1975). During these four years, he was 118-42 in singles matches, 108-40 in doubles, and was named All Conference three out of four years. Coach Stewart participated in the National Tournament three of his four seasons; with his Shorter team finishing 9th in the nation in 1975. Coach Stewart was named ITA Region IV Coach of the Year in 2008, and NJCAA Region 22 Coach of the Year in 2010 and 2011. Coach Stewart received his 35 years as a USPTA Professional award in 2018.
Coach Stewart is assisted by his wife, Paula (Coach P.) and their eldest son, Taylor. Coach Stewart and Coach P. were both formerly ranked in the Top 10 in the State of Alabama. The Stewarts served as volunteer tennis coaches at Southside High School for twelve seasons. Thirteen students earned college tennis scholarships during their tenure. The Stewarts also serve as Fellowship of Christian Athletes (FCA) Huddle Leaders here at Gadsden State.
Taylor is a graduate of Samford University, and is a USPTA tennis teaching professional in Guntersville, Alabama. The Stewart's youngest son, Trey was a member of the 2005 Cardinals team, and is a graduate of Auburn University. Trey earned his USPTA certification in 2009 and works as a talent acquisition manager for Google in Austin, Texas.
| Tennis | Rank | Academic |
| --- | --- | --- |
| 2005 | 19th | not ranked |
| 2006 | 19th | 8th |
| 2007 | 13th | 7th |
| 2008 | 16th (tie) | 5th |
| 2009 | 18th | 9th |
| 2010 | 17th (tie) | 9th |
| 2011 | 20th (tie) | 9th |
| 2012 | not ranked | not ranked |
| 2013 | 17th | 9th (tie) |
| 2014 | not ranked | 7th |
| 2015 | 23rd | 5th |
| 2016 | 25th | 10th |
| 2017 | not ranked | not ranked |
| 2018 | not ranked | 6th (tie) |
| 2019 | not ranked | 10th (tie) |
| Date | Opponent | Location | Time |
| --- | --- | --- | --- |
| September 25 (Sat.) | Shorter University | Home | 1:00 |
| October 23 (Sat.) | Wallace-Hanceville | Alex City | 9:30 |
| October 23 (Sat.) | MMI | Alex City | 3:30 |
| October 30 (Sat.) | Alumni Tournament | Home | All Day |
HOME – Gadsden Tennis Complex
! Denotes Conference Match
| Player | Hometown | Class |
| --- | --- | --- |
| Tanner Arnold | Cedartown, GA | Freshman |
| Riddic Dugger | Southside | Freshman |
| Cannon Harmon | Pell City | Freshman |
| Joanah Hudson | Lexington | Freshman |
| Noah Hefner | Southside | Freshman |
| Eli Lones | Hazel Green | Freshman |
| Taylor Walls | Douglas | Sophomore |
Special Achievements
Year
Players
2020

Justin Blake 1, 2*
Alex Ivey 1, 2
Jac Myrick 1, 2
Landon Macoy 1, 2

2019
Sloan Gartman 2
Alex Ivey 2
Stephen Walker 1,2*
2018
Alex Boozer 1,2,3
Chas Hannen 1,2*
Bram Kranendonk 2

Stephen Walker 2
Joel Wester 1,2,5

2017

Alex Boozer 2
Chas Hannen 2
Joel Wester 2

2016
Kevin Triplett 1,2*

Matt Wade 1,2

2015

Michael Bizillia 2
Granger Surrett 1,2*
Kevin Triplett 2
Jordan Younghouse 2

2014
Jacob Mitchell 1,2*
Granger Surrett 2
Trey White 1,2,4

2013
Jacob Mitchell 2
Aaron Triplett 2*
Trey White 2
2011
Scott Bates 1,2
2010
Jacob Smith 1,2
2009
Zack Highfield 1,2
2008
Josh Hicks 1,2,4*
Key:
1 – NJCAA Academic All American
2 – ITA Scholar Athlete
3 – ITA National Arthur Ashe Award (JUCO-Men)
4 – Allen – Ray Award – Gadsden State
5 – President's Cup – Gadsden State
* Team Captain
All Conference Tennis
Year
Players
2018
Stephen Walker
2016
Jacob McAllister
Chris Millsap

Paul Taylor
Kevin Triplett

2015
Michael Bizillia
Kyle Cavender
Jordan Younghouse
2014
Cedric Boehm
Zack Moss
Trey White
2013

Jacob Mitchell
Quntel Walker
Trey White

2012
Daniel Robertson
2011
Colt Kelley
Brandon Terrell
2010
Colt Kelley
Daniel Little
Austin Miller
Zain Nawab
Jacob Smith
Ryan Wilson
2009
Lucas Lampkin
Jacob Smith