Latest News
---
05/12/21
Kirkland named dean of Health Sciences
Gadsden, Ala. – Gadsden State Community College has a new leader for its Health Science programs. Kenneth Kirkland took over the reins as the dean of Health Sciences on April 1. He replaces Dr. Deborah Curry, who retired in December.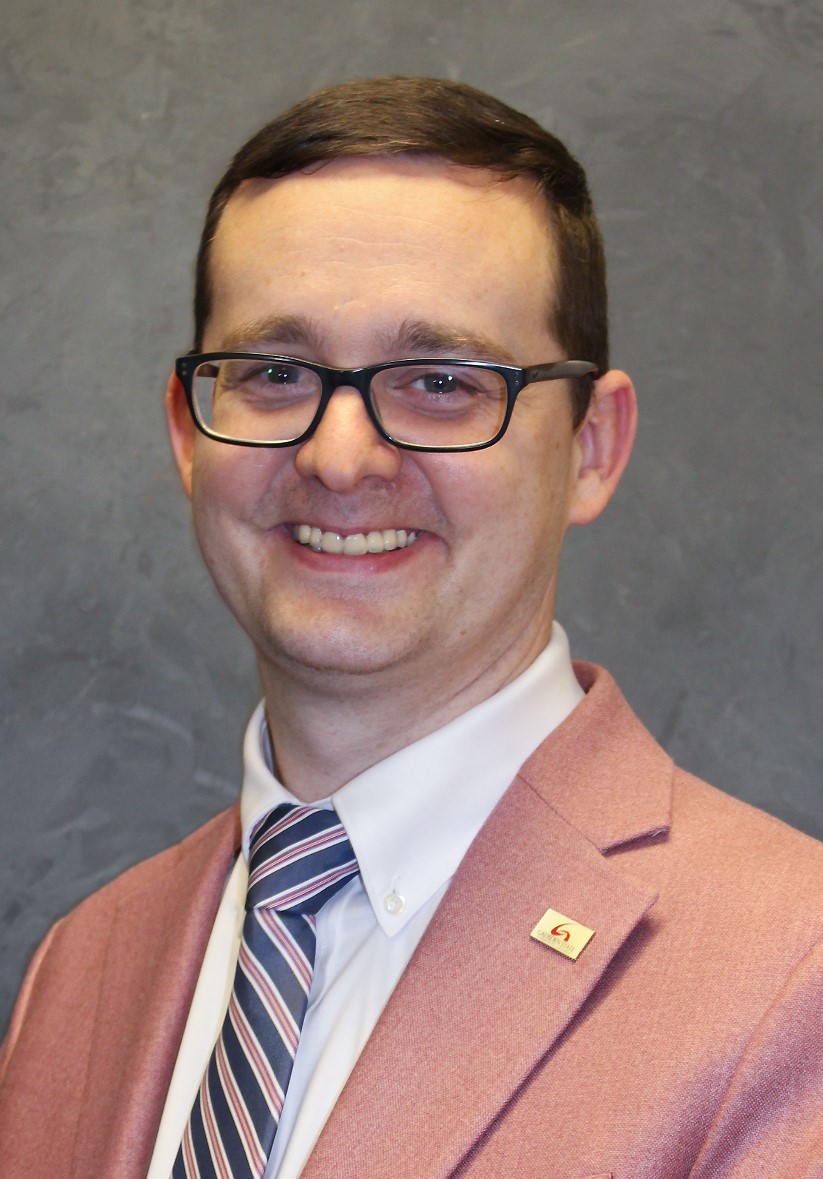 Kenneth Kirkland
As the chief academic officer for all of the Health Science programs, Kirkland develops and administers the program's instructional budget, provides innovative and strategic visionary leadership and supervises program directors. Departments reporting to him include Medical Laboratory Technology, Emergency Medical Services, Massage Therapy, Nursing Education (RN & LPN), Nursing Assistant, Diagnostic Medical Sonography, Phlebotomy, Radiologic Technology and Surgical Operating Room Technology.
"I'm excited about working with the team at Gadsden State," he said. "The College has a strong reputation for training and educating many of the area's healthcare providers, and I'm thrilled to be a part of it."
Kirkland said he is proud to be a product of the Alabama Community College System.
"Being at Gadsden State honestly feels like home to me," he said. "I am a first-generation college student who got my start at a community college. What we do for the community is paramount and it can't be overstated. What we do is so important."
A native of Morgan County, he earned Associate in Applied Science degrees in Nursing and Emergency Medical Services from Calhoun Community College. In 2010, he received a Bachelor of Science in Nursing from Jacksonville State University. In 2018, he earned a Master of Science in Nursing Administration from the University of Alabama. He is currently working toward a doctorate degree in Human Capital Development from the University of Southern Mississippi.
While he continued his education, he also advanced his career. Kirkland has 18 years of combined experience in the healthcare industry as well as post-secondary education. In 2003, his career started as a licensed practical nurse at a nursing home in Falkville, Ala. Two years later, he started working as an emergency medical technician before becoming a registered nurse at a hospital in Decatur.
Kirkland started his career as a healthcare educator in 2008 when he joined the EMS adjunct faculty at Calhoun Community College and was named the coordinator for the American Heart Association Training Center in Decatur. In 2011, he became a full-time EMS instructor and clinical coordinator at Calhoun. Later, he was named the coordinator of the Nurse Assistant Program before earning the position of EMS program director. In 2019, he joined the Alabama Community College System as the director of Health Programs.
Kirkland said he came to Gadsden State for a new opportunity and a challenge.
"I saw a tremendous amount of growth opportunity, and I was impressed by the wonderful work being done by our faculty and staff at Gadsden State," he said.
He said he has a vision for his areas of responsibility at the College.
"I want to build up the faculty and staff's strong successes and work with our community partners and employers to help achieve our vision of being the preferred provider of initial and continuing healthcare education and training for our region," said the married father of two. "We are empowering, shaping and mentoring the next generation of healthcare providers, and that's exciting."
Kirkland is a graduate of the ACCS Leadership Academy and is currently a member of ACCS Instructional Officers Association. He is also a member of the National Governors Association / American Association of Community Colleges Reskilling and Recovery Network Committee and the Alabama Board of Nursing Excellence Advisory Council; the post-secondary representative for the Alabama Senate Commission on Midwifery; and the post-secondary subject matter expert for the Alabama Committee on Credentialing and Career Pathways Advisory Committee. He is a nationally-registered certified paramedic and holds state licenses as a paramedic and registered nurse.
Dr. Kathy Murphy, president of Gadsden State, said Kirkland is a great addition to the College's executive cabinet.
"He brings great experience in both healthcare and education; a strong understanding of the community college system; and a drive and passion that will be an asset to not only the Health Science programs but to the College as a whole," she said. "Dean Kirkland is an innovative leader, and we are proud that he is a part of the Gadsden State administration."