Latest News
---
10/24/22
TAKE 5 with Ethan French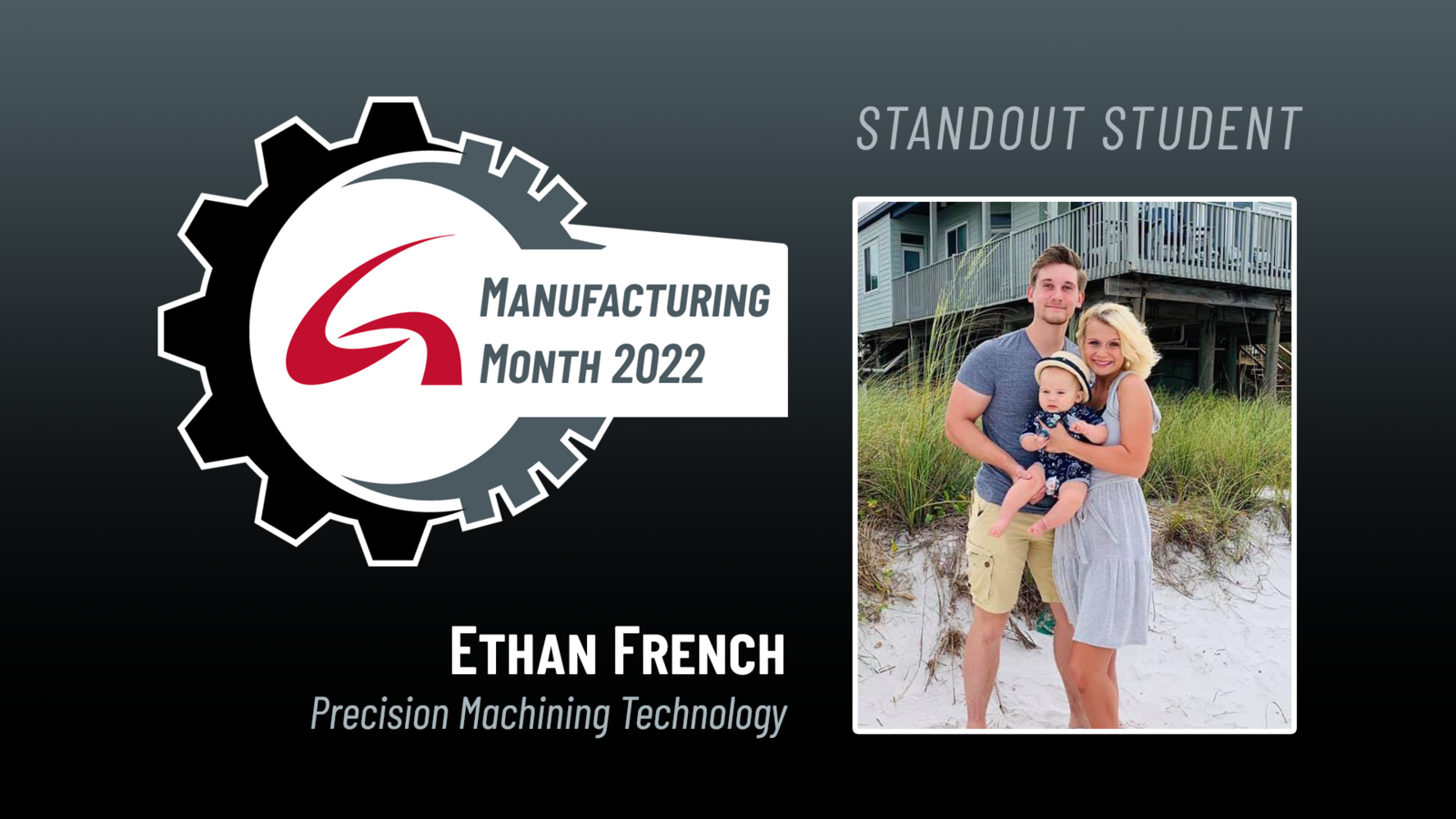 Why did you choose Gadsden State?
I chose Gadsden State because my employer offered to pay for my training as long as I agreed to attend Gadsden State in particular and enroll in Precision Machining.
What's your motivation for being successful in your program of study?
I currently work for Andritz Pulp and Paper in Pell City. Before I started working there, I had no clue what a machinist did. As time when on, I became interested in the trade. Then, I started reading and seeing everything that is and can be made from lathes and/or mills. For example, I'm a huge fan of Star Wars. I found a blueprint of a lightsaber, altered the measurements and finished it. Then, I was fortunate enough to get it signed by Billy Dee Williams, one of the actors from the original trilogy. So, the work you do in machining can be really cool and can even create sentimental value.
Is there a particular person who has a major influence in your life to get you to where you are today?
One person that really motivated me to get me where I am today is my dad, without a doubt. When I was younger, my dad busted his tail and worked hard without ever complaining. He does so much for not only me but for the people of Ragland. He's shown me to always work hard and help others when in need. He sacrificed a lot just to be able to provide for our family. He's the definition of a true hard worker.
What have you learned from your Gadsden State instructors?
I've learned accountability and taking pride in my work from my instructors at Gadsden State. Precision Machining, like most trades, takes a lot of paying attention and understanding. In order to actually succeed in this program and secure a career afterwards, you have to understand how to run a lathe/mill, measuring, safety, etc. There's a lot to understand but anyone can do it as long as you apply yourself and work hard. Taking pride in your work is something I think is important, too. Taking pride in my work helps me feel more accomplished and better about my progression in the program.
What are your plans as a professional?
I plan to continue to work in machining. I know God has a plan for me. I'm still really young so I have a full life ahead of me. I just want to be able to provide and work for my family as my dad did for me. Maybe one day, I can have my own workshop with my own lathe and mill so I can build a lot of cool stuff and help people out if they need something done. In machining, you're only limited to your own mind, and that's what makes this program really great. It's not only a career but a hobby as well.