Latest News
---
05/09/19
Gadsden State director receives award to attend seminar in Pakistan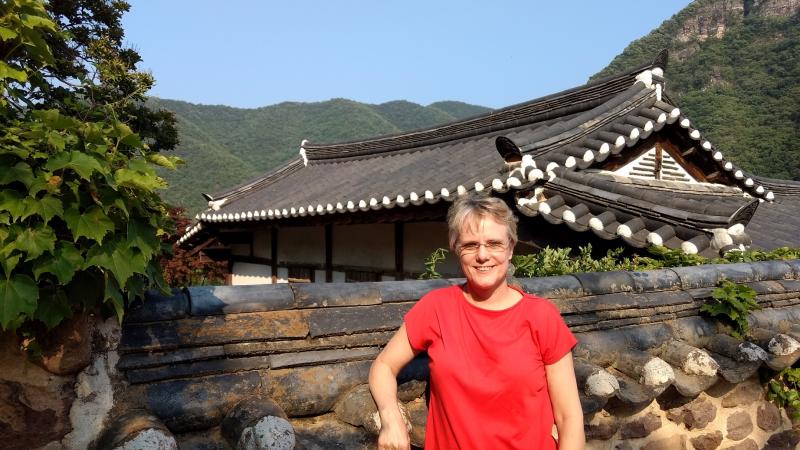 Becky Duckett will participate in a development seminar in Pakistan thanks to a program award from the Council of American Overseas Research Centers. She is the director of International Programs and the Alabama Language Institute at Gadsden State Community College.
"I am grateful to the CAORC for selecting me for the upcoming Faculty Development Seminar," she said. "Because of the organization's generosity and commitment to international programming, my course fees, airfare and in-country travel and accommodation expenses are paid. The CAORC funds will allow me to participate in a two-week capacity-building workshop in Lahore, Pakistan's second largest city."
The highly-competitive program received applications from administrators and faculty at community colleges, Historically Black Colleges or Universities and other minority-serving institutions. The award program is administered by CAORC in collaboration with the American Institute of Pakistan Studies. According to CAORC, those selected showed they value "developing internationalized learning environments that both broaden students' cultural horizons and foster critical thinking, communication and leadership skills for an increasingly interconnected world."
The development seminar is titled "Religion and Culture in a Postcolonial City" and will be June 8-22. It will include firsthand experiences of various cultural sites and practices in Lahore as well as meetings with local scholars, artists and others.
"We will encounter Lahore's urban geography while getting a glimpse of its religious diversity, political struggle and culture expression," Duckett said. "We will see how it all folds together in the ancient city of 10 million people."
As a result of the program, participants are required to integrate global awareness into being taught as a means of preparing local students to be global citizens.
"It is so important for students to understand their global connection as local economies are increasingly bound to international markets," she said. "There are 429 international businesses from 32 different countries in Alabama. Clearly, equipping a well-prepared and informed local workforce requires that our graduates constitute a globally aware workforce."
As part of her participation in the seminar, Duckett is required to develop a new or improved course related to Pakistan and/or provide improved student access to study abroad opportunities or virtual exchanges. She said she will collaborate with interested Gadsden State instructors who will provide lists of helpful topics that will guide her to gather personalized course resources in history, art, theater and sociology while in Lahore.
"As Gadsden State moves away from textbooks and toward online educational resource materials, instructors can utilize targeted visual materials from Pakistan," she said. "As these materials are incorporated into existing courses at Gadsden State, they will provide a first step toward increased global engagement for our students."
This is not Duckett's first academic experience abroad. In 2017, she was selected as a scholar through the Fulbright Program, the U.S. government's flagship international education exchange program sponsored by the Bureau of Educational and Cultural Affairs of the U.S. Department of State. As a Fulbright scholar, Duckett participated in the U.S.-Korea International Education Administrators Program. She spent two weeks creating connections with the societal, cultural and higher education systems of Korea. She has made presentations on Korea at the Teachers of English to Speakers of Other Languages Educators Conference, the Alabama Association of International Educators Conference, the Geographic Alliance, the South Carolina Center for Teaching about Asia and Furman University.
"My objective is always to cultivate an aware, educated populace that recognizes global issues as fundamentally local concerns," she said. "I hope to extend Pakistani connections through virtual classroom exchanges, bringing global experience to students who face significant obstacles to traditional study abroad."