Latest News
---
10/14/19
Gadsden State Alumni Association, Walnut Gallery host first art exhibition
Gadsden, Ala. — The Gadsden State Alumni Association and the Walnut Gallery recently held its inaugural Juried Alumni Art Exhibition showcasing local artists. The show was designed to exhibit works of art of any definition created by friends, graduates and alumni association members of Gadsden State.
The jurors were Mario Gallardo, Gadsden State's Fine Arts division chair and Walnut Gallery executive director, and Alan Curtis, an art instructor at the College and curator at Walnut Gallery.
Awards were given in painting, mixed media sculpture and pottery. The winners were chosen from 28 works selected from 54 submissions.
The prizes were awarded at a reception held during the exhibition. Cash awards given for each category included first place, $100; second place, $75; third place, $50 and two honorable mentions, $25. A full gallery of images is available on Facebook @GadsdenStateAlumniAssociation.
Bobby Johnson won the top honor for his acrylic and color pencil rendering of legendary musician, Johnny Cash.
A unique piece incorporating yarn, dehydrated honeybees, electronics and a jar titled "Southern Honey" won the second-place prize for Maggie Lee.
Third place went to Freddie Nell W. Jones, Talladega native, for a watercolor painting she calls "Beach Treasures."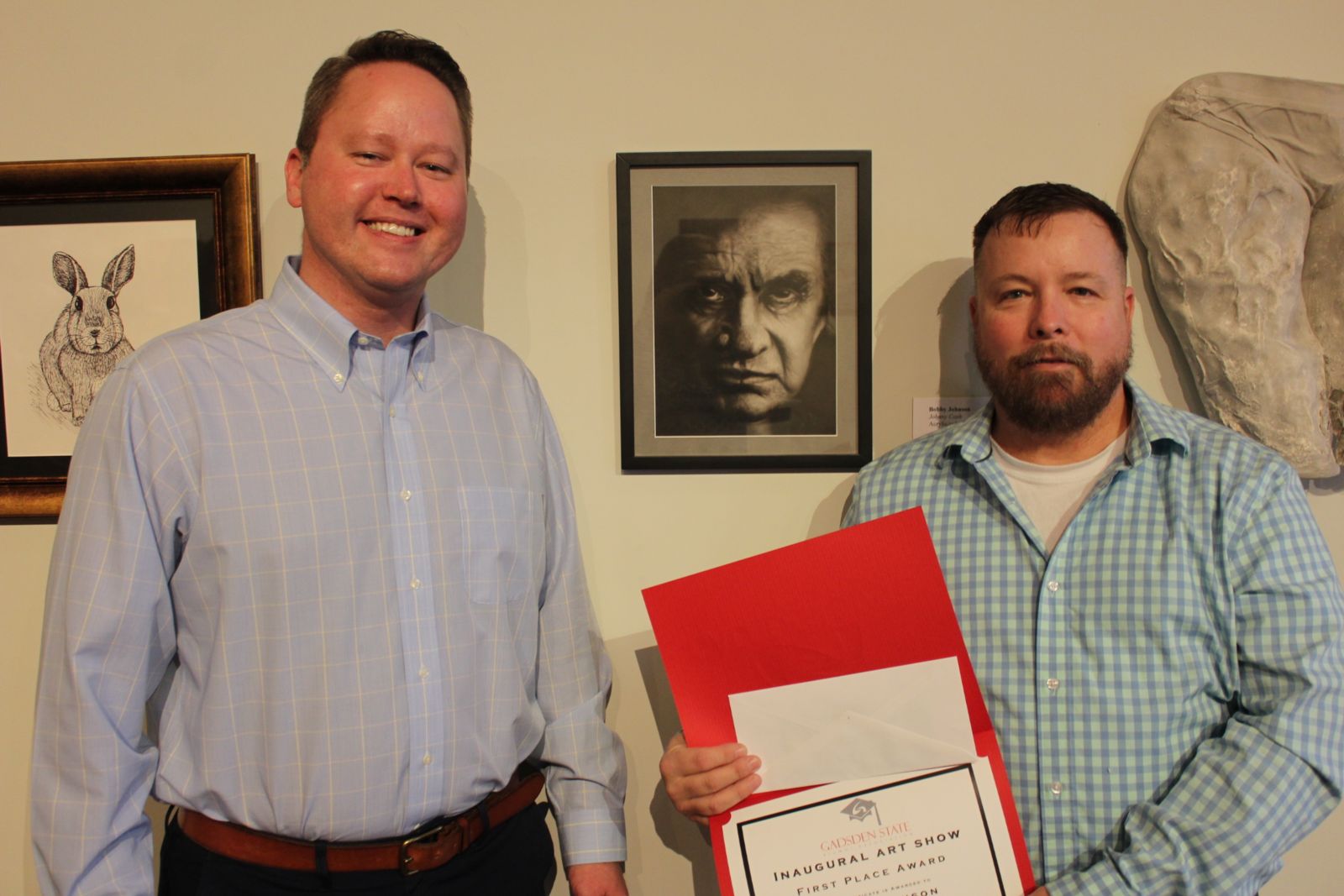 Justin Hayes, Alumni Association president, is pictured with first place winner Bobby Johnson and his color pencil rendering of Johnny Cash.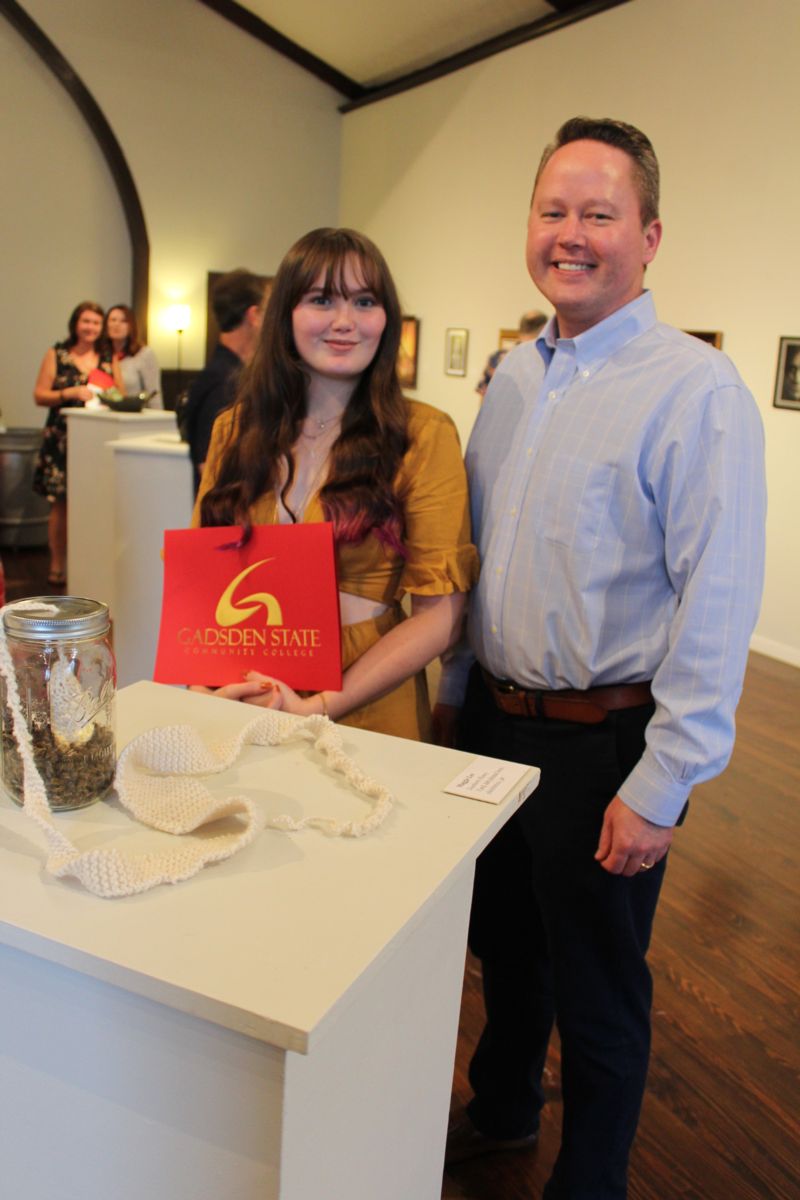 Justin Hayes, Alumni Association president, is pictured with Maggie Lee, second place winner for her sculpture "Southern Honey."
Honorable Mentions went to Tina Pendley, who entered a decorative clay platter, and Summer Rice, a Gadsden State student who entered an acrylic painting titled "Isolated."
Justin Hayes, president of the Gadsden State Alumni Association, awarded the winners with cash prizes and certificates.
"It's great to see our community of all ages – middle school to retirement – come out and represent themselves as an artist," he said. "It thrilled me to see the pride on their faces when their name was called."
The reception food and cash prizes were donated by the Gadsden State Alumni Association, Blackstone Pub & Eatery, Gladys Woody and Sharon Dasinger.
The Gadsden State Alumni Association will host the second annual Alumni Art Exhibition in fall 2020. For more information about the Alumni Association memberships and events, please visit the Gadsden State Alumni website.