Latest News
---
02/11/20
Gadsden State Alumni Association presents annual awards honoring faculty, staff and alumni
Gadsden, Ala. – The Gadsden State Community College Alumni Association honored several individuals at a luncheon held recently at the Beck Conference Center. Heather Brothers New, member of the alumni association board of directors, gave certificates and recognized outstanding academic faculty, technical faculty, support staff and alumni. The honorees also received a personalized brick that will be placed in the quad on the Wallace Drive Campus.
Two instructors were recognized with awards that are given to those who go the extra mile for their students while making a difference in their lives and also the community.
Robert Dunaway, an English instructor at Gadsden State Cherokee, was chosen for the Outstanding Academic Faculty Award. He was hired as a full-time instructor in 2016 after working as an adjunct instructor at both Gadsden State and Jacksonville State University.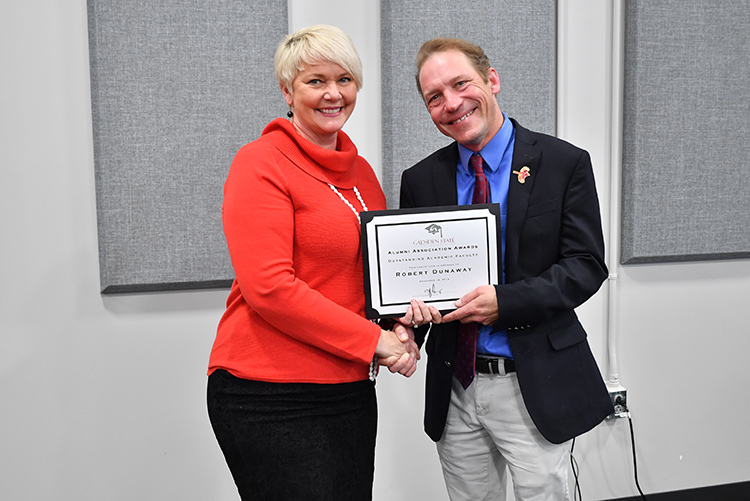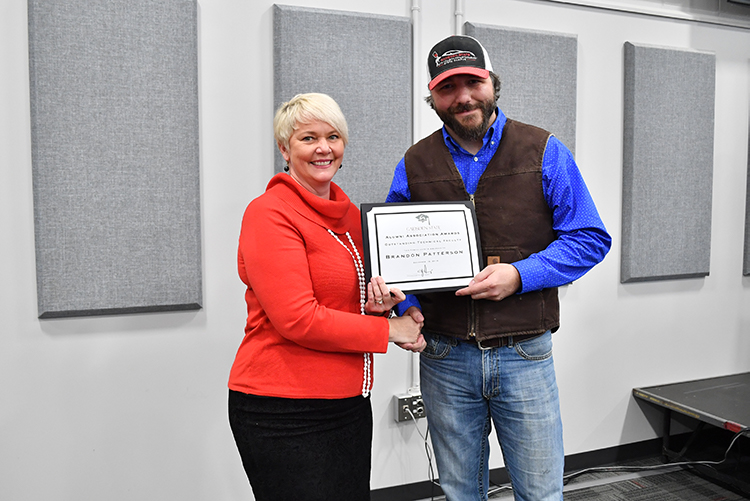 According to his nomination letter, Dunaway excels as an educator by going above and beyond to create dynamic lessons and online components to meeting the needs of students at every level. He has played a vital role in developing professional development opportunities for the Division of Languages and Humanities, and he is a volunteer at the Cardinal Tutoring Center.
Brandon Patterson was the recipient of the Outstanding Technical Faculty Award. He graduated from Gadsden State and earned a certification in automotive collision repair. For 14 years, he worked in the auto body repair profession, where he realized his love for teaching and helping others learn new skills in the field. In 2016, he was able to put his passion for teaching to work fulltime when the position opened at Gadsden State's Ayers Campus.
Patterson has been very involved in multiple professional development opportunities to further his skills as an educator. He was selected to be a member of the Faculty Development Institute and successfully completed all of the requirements. He participates as a coach in SkillsUSA competitions every year in his quest for his students to win the auto body divisions.
The Outstanding Support Staff Award was presented to David Hartley. He started his higher education career in 1992 at Ayers State Technical College as a collision repair technology instructor. In 2002, he became the testing coordinator and is based at the Ayers Campus.
Hartley co-founded the Ayers State VICA program, what is now known as the SkillsUSA program at Gadsden State. As a Gadsden State student, he has his poetry featured in a book published by the College. He went on to have works published in two commercial anthologies. Hartley was a founding officer of the Alabama Association of Testing Professionals. He is certified to administer more than 10 different standardized exams to Gadsden State students.
Most recently, he served as a project leader for the Alabama Community College System's Clean Home Alabama initiative and organized a beautification project at the Cleburne County Career Technical Center. Over 200 high school and college students, faculty and staff worked on the project.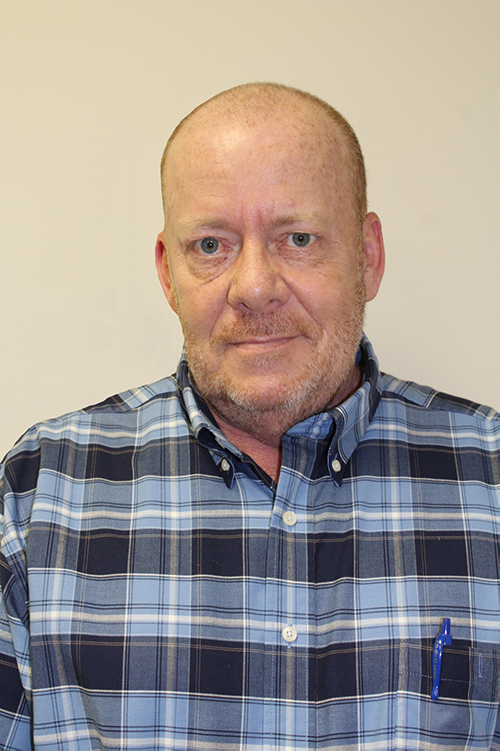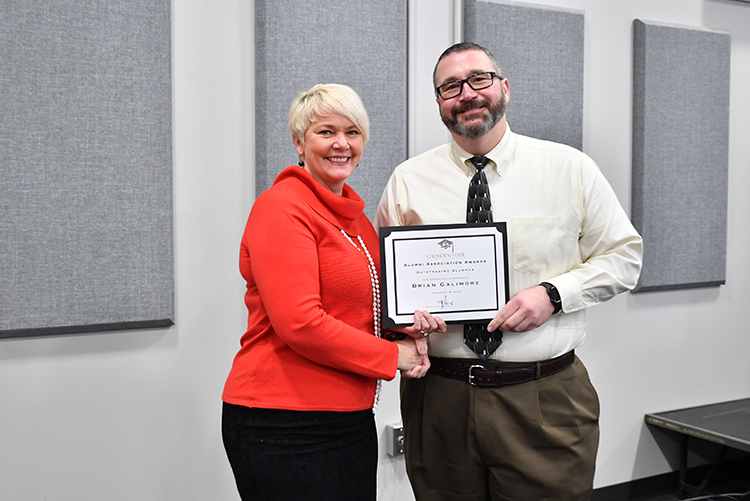 The Outstanding Alumni Award was presented to Brian Galimore, who is a current Gadsden State student and a member of the growing student chapter of the alumni association. He is active with Student Support Services and is a member of Phi Theta Kappa, the Student Government Association, Students Without Borders and the Math, Science and Engineering Club. He is currently the president of the Circle K service organization.
Through his active roles at Gadsden State, he has supported the community by helping build beds with Sleep in Heavenly Peace, participating in Clean Home Alabama, assisting with the Water Festival, participating in a bowling fundraiser for Big Brothers / Big Sisters, raising money for the Ronald McDonald Foundation, assisting with therapeutic parties for adults with disabilities and volunteering for the annual rummage sale. He also is a volunteer for Comfort Care Hospice.