Latest News
---
09/21/21
New dean is excited to be at Gadsden State
Gadsden, Ala.— Dr. Aletta Williamson is the new dean of Enrollment and Retention at Gadsden State Community College. She provides leadership, strategic planning and executive oversight of student enrollment, retention and success for credit and non-credit programs.
"My objective is to help Gadsden State meet its enrollment and graduation goals," she said. "I'm certainly up to the challenge."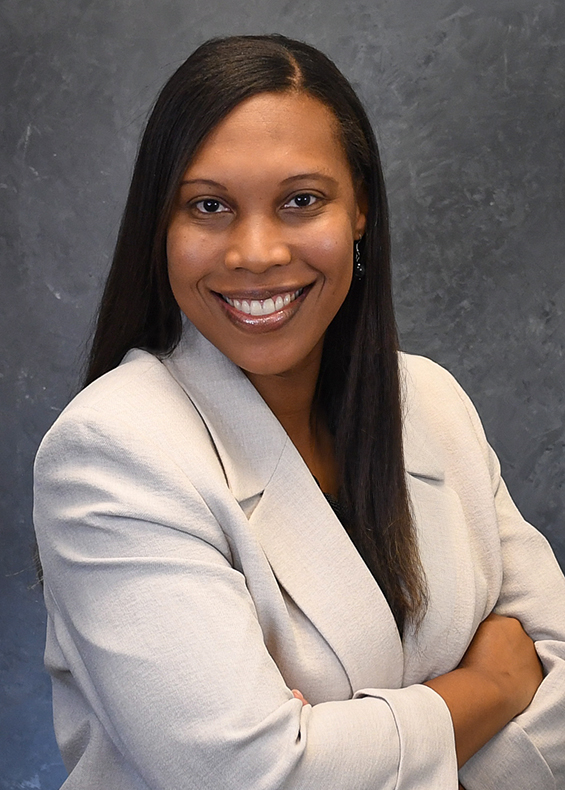 Dr. Aletta Williamson is the new dean of Enrollment and Retention at Gadsden State Community College.
Williamson earned a Doctor of Philosophy in Higher Education Administration from the University of Alabama in 2013, a Master of Science in General Counseling from Alabama State University in 2005 and a Bachelor of Arts in Human Development from Alabama A&M University in 1999.
Her career in education began in 2002 when she was hired to oversee admissions and recruiting at Miles College.
"Recruitment has always been what I love to do," she said. "It has been very important to my career. When I went to work at Miles College, the administration wanted to increase enrollment. Recruitment was my main focus then and still remains to be a primary focus now."
In 2006, she was named the director of Enrollment Management and Title III at Miles College before accepting the position as director of Upward Bound at Wallace State Community College. Upward Bound is an intensive college preparatory support project designed to provide low-income, first-generation high school students encouragement and the essential skills needed to complete high school and earn a post-secondary degree. It is funded by the U.S. Department of Education.
"When I took the position at Wallace State, Upward Bound was newly funded," she said. "We worked hard to get the program up and running so we could serve the students of Blount and Cullman counties. We went from the ground up."
In 2011, Williamson became a psychology instructor at Wallace State.
"I decided that I wanted to have experience in the classroom," she said. "I had experience in administration. I had experience in recruitment and advancement. I had experience working with grant programs. If I wanted to grow as an administrator, I needed classroom experience. It's so important for administrators to know what it's like to be an instructor."
For approximately 10 years, she remained a member of the psychology faculty.
"I learned the ins-and-outs of academics," she said. "I worked on the frontline so I saw what it's like to be with students and what it's like to help them inside and outside the classroom."
Williamson has seamlessly transitioned from an instructor at Wallace State to an administrator at Gadsden State. She said she is excited about being at Gadsden State as she leads the way to increased enrollment.
"First, we will work to stabilize and increase enrollment," she said. "We will enhance both our recruitment strategies and retention efforts at the College through strategic enrollment planning. We want to move forward and serve the students the best we can."
Williamson is student-centric with all decisions being determined by what's best for them.
"The needs of our students change," she said. "Their needs are different. We serve students from different backgrounds. There are many factors that our students face, and we need to make sure we understand them and that we are meeting their needs."
Williamson arrived to Gadsden State on Aug. 25 but she said she already feels like part of the Gadsden State family.
"There are wonderful people at Gadsden State," she said. "I have felt so welcomed. Everyone is so kind and caring."
She said it is apparent that employees at the College are passionate about what they do.
"It is obvious that there's a student-first focus," she said. "I see already that our team wants to do what's best for the students. We are working together to move the College forward, and I'm so excited to be a part of it."