Latest News
---
10/28/21
Gadsden State to host Cardinal Days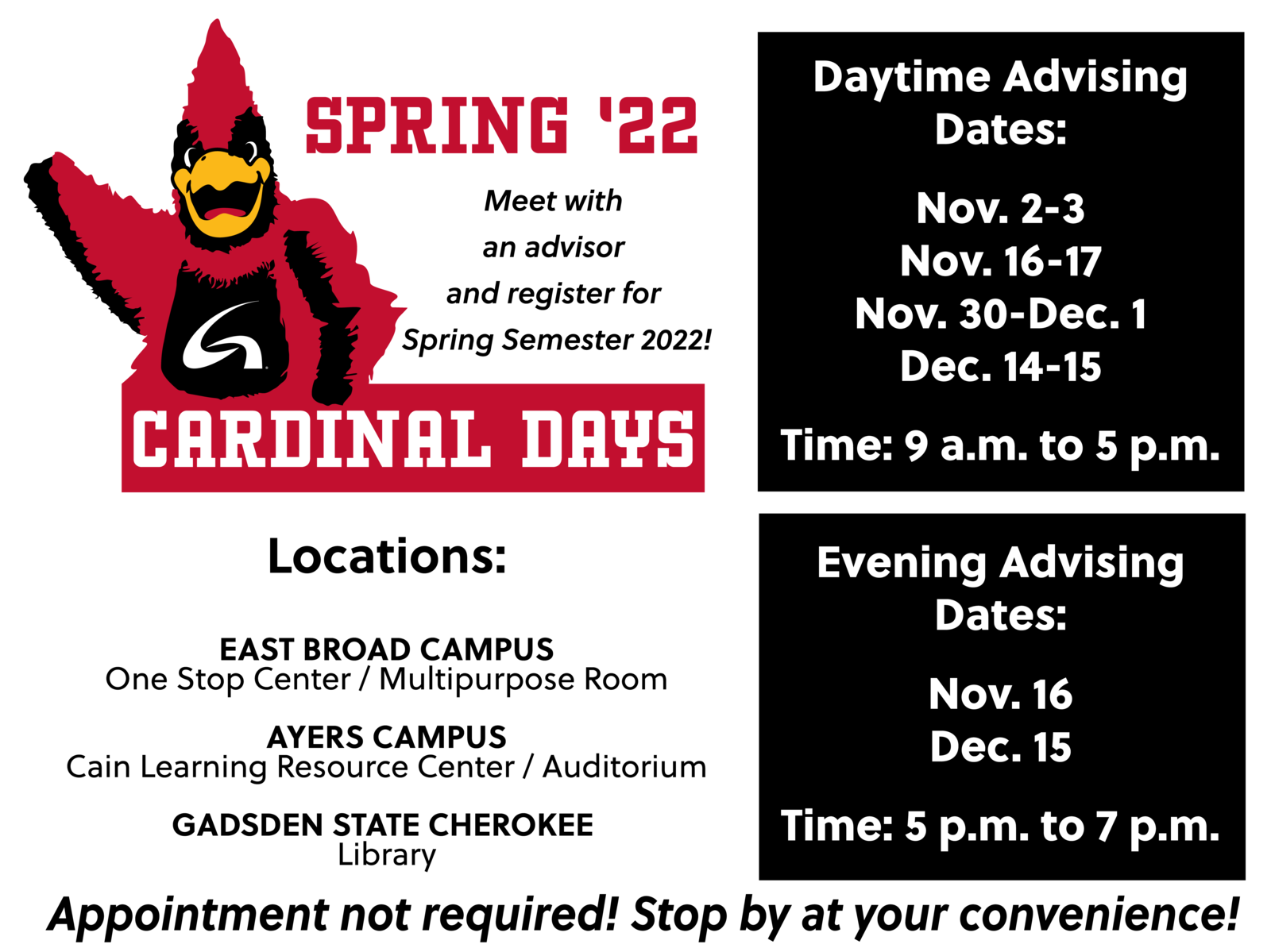 Gadsden, Ala. — Gadsden State Community College is hosting Cardinal Days in an effort to assist more students through the advising and registration process.
"We will have faculty from each of our instructional areas available for advisement," said Kelley Pearce, associate dean of Enrollment and Retention. "Cardinal Days give our current students as well as potential students the opportunity to meet face-to-face with an advisor who will direct them to the courses they need to achieve a credential at Gadsden State."
Cardinal Days will be from 9 a.m. to 5 p.m. Nov. 2, 3, 16, 17 and 30 as well as Dec. 1, 14 and 15. Evening advisement will be available from 5 p.m. to 7 p.m. Nov. 16 and Dec. 15.
Cardinal Days will take place in the multipurpose room at the One Stop Center on the East Broad Campus, in the auditorium in the Learning Resource Center on the Ayers Campus and in the Library at Gadsden State Cherokee. For more information on Cardinal Days, call 256-549-8376 or email kpearce@gadsdenstate.
Registration for the spring semester begins today and will continue through Jan. 6. The first day of class is Jan. 7. Visit gadsdenstate.edu for more information about the 70-plus programs offered at Gadsden State.