Latest News
---
02/28/22
Community can help Valley Street Campus win $50,000 grant
Gadsden, Ala. – Gadsden State Community College's Valley Street Campus has been nominated for the Retool Your School, a grant funding program sponsored by the Home Depot. The grant is open to Historically Black Colleges or Universities. The Valley Street Campus is the only HBCU in the area.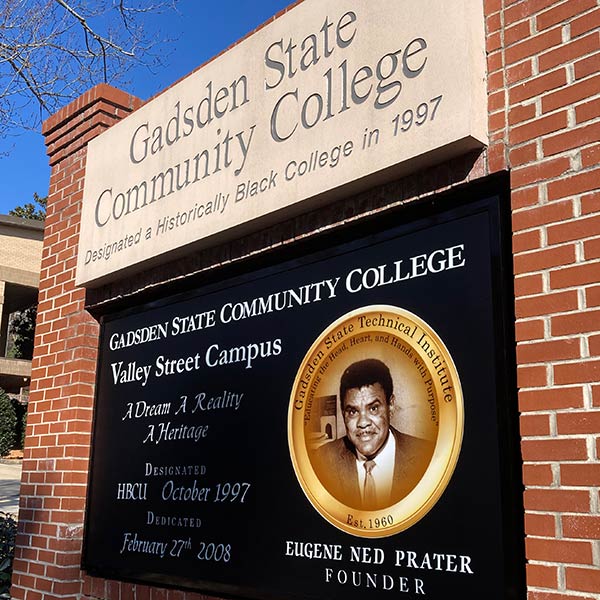 The Valley Street Campus was designated a Historically Black College or University (HBCU) by the U.S. Department of Education in 1997.
"The Retool Your School grants are provided to update, upgrade and uplift HBCU campuses like the Valley Street Campus," said Ricky Tillis, campus director. "It would be wonderful news for our campus and the community we serve if we were able to win one of the many sizeable grants available to HBCU institutions."
HBCUs are placed in three clusters based on enrollment. There will be three winners in each cluster: a $50,000 first-place grant; $40,000 for second place; and $30,000 for third.
Gadsden State's Valley Street Campus is in Cluster 2. Oakwood University in Huntsville is the only Alabama HBCU in Cluster 2. Drake State Technical and Community College is the only other institution in the Alabama Community College System to earn a spot in the competition. Drake is in Cluster 3.
The Home Depot awards the grants based on votes received online and on social media. Supporters can vote every day at www.retoolyourschool.com.
Voters can then share that they voted on their personal Facebook or Twitter accounts. The link to vote will be provided.
They can also vote for the Valley Street Campus by using #RYSGADSDEN on Twitter and Instagram. Be sure to use the unique hashtag for the vote to count. The user's social media account must be public in order for the vote to be counted.
Voting opened today and will continue through March 27.
For more information, contact Tillis at 256-549-8678 or email rtillis@gadsdenstate.edu.