Latest News
---
10/04/22
Gadsden State's Valley Street Campus receives $50,000 from Alabama Power Foundation
Gadsden, Ala. — The Alabama Power Foundation has awarded a $50,000 grant to the Valley Street Campus of Gadsden State Community College. The money will be used for building upgrades at Prater Hall and to construct an outdoor classroom for the Air Conditioning and Refrigeration Program.
"We are happy to support Gadsden State in their efforts of improving the lives of people in our community," said Terry Smiley, vice president of the Eastern Division of Alabama Power Co.
The Valley Street Campus is the area's only Historically Black College or University having received the designation in 1997. The doors opened in 1960 as the Gadsden Vocational Trade School that was founded by Eugene N. Prater, the director of the Veterans Continuation Program for Negroes. The private vocational training school was founded for the exclusive education and training of Black Americans. It merged with Gadsden State Community College in 1985.
"We are grateful to the Alabama Power Foundation for its partnership with the Valley Street Campus," said Ricky Tillis, campus director and Title III advisor. "This grant will allow us to better serve our students with sufficient classroom space for hands-on learning as well as make much needed renovations to ensure a more modern look for the campus."
Smiley and Spencer Williams, the community relations manager for Alabama Power, presented the check recently to Dr. Kathy Murphy, Gadsden State's president.
"We are delighted to receive this grant," Murphy said. "The campus has so much potential that will be reached thanks to the efforts of our employees and students and the kindness and generosity from community organizations like the Alabama Power Foundation. Our students deserve the best, so we will continue to find ways to improve our College and increase the programs and services for our students and our communities."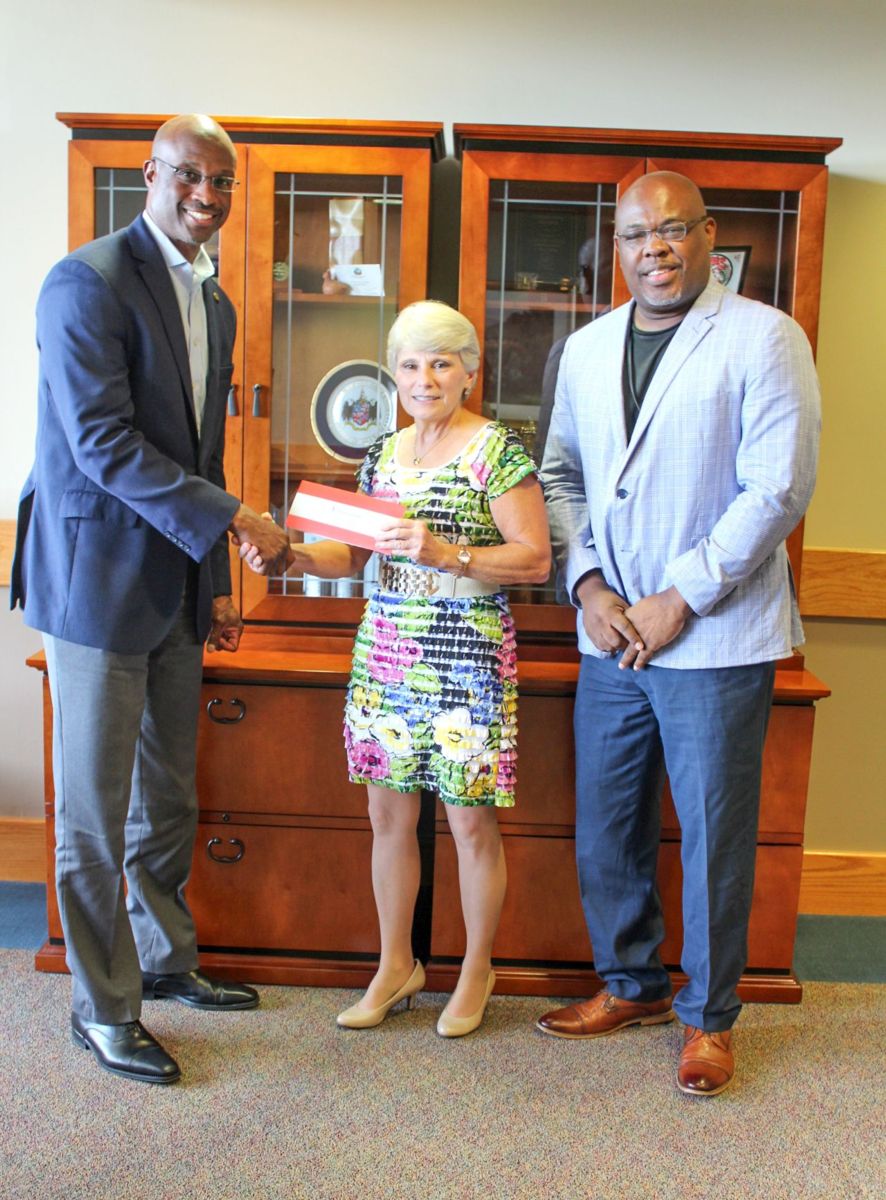 Alabama Power executives Terry Smiley, left, and Spencer Williams, right, present a $50,000 check to Dr. Kathy Murphy, president of Gadsden State. The money will be used to make improvements at the Valley Street Campus.