Latest News
---
10/14/22
Gadsden State announces director of new dental program
Gadsden, Ala. — Gadsden State Community College has announced that Karen R. Tyree will serve as the director of Dental Science, a new program on the Valley Street Campus. The first Dental Science training program will be Dental Assisting, which will have its first cohort of students in the spring semester.
"I'm excited to be a part of this new program," she said. "I'm excited about sharing my passion, knowledge and experience with the students. This new Gadsden State program will prepare students who doctors can trust are experienced, skilled, prepared and ready to work. A dental practice cannot function without a dental assistant so their role is so important."
Tyree, a Gadsden native and Litchfield High School graduate, has 28 years of experience in dental assisting and dental hygiene. She chose the field after having not-so-pleasant experiences at the dentist office as a child.
"It wasn't about what I liked about dentistry that led me to the profession," she said. "It was about what I didn't like. I didn't like my dentist. He wouldn't listen to me. I feared going to the dentist."
She knew she wanted the experiences of others to be more positive and comfortable.
"As a dental assistant, it's important to help people understand what's going on in that chair," she said. "I know people have a fear of needles. I don't want them to feel uncomfortable with the dentist. I want my patients to have a positive experience."
Tyree moved from base-to-base for several years with her late husband who served in the U.S. Army. In 1994, she volunteered with the American Red Cross while stationed at Ft. Campbell, Ky., and Stuttgart, Germany. For four years, she volunteered in the dental unit with the humanitarian organization. It was during this time that she received training as a dental assistant.
"It was a wonderful experience for me," she said. "I loved it, so when we moved back to the states, I decided to go to school and get my license."
Tyree earned an associate degree in dental hygiene from South Florida College. After graduation, she was excited to start her new position as a hygienist but the excitement soon dissipated when, the afternoon of her first day on the job, she was diagnosed with breast cancer. She decided to return to Alabama to receive support from her family while undergoing chemotherapy treatments and recovering from surgery.
Two years later, Tyree was in remission and returned to Florida. Because of damage to her hands caused by the intense cancer treatments, she decided to go back to school to get her credentials to teach a dental program or manage a dental practice.
"I was passionate about the profession and I wanted to continue to work," she said. "I wasn't sure that I could continue as a hygienist with the damage caused to my hands. I just knew I wanted to continue in dentistry even if it wasn't as a dental hygienist."
Tyree enrolled at St. Petersburg College and earned a Bachelor of Applied Studies in Dental Hygiene. Fortunately, she regained use of her hands and was able to return to work as a dental hygienist. For several years, she was a "travel hygienist" filling in for those who had to miss work due to vacation or illness. She also served as an adjunct clinician at Sanford Brown Institute in Orlando and Travis Technical College in Lakeland, Fla.
In 2018, Tyree moved back to Alabama after the passing of her father to be with her mother, Betty Robinson. Her son, Darryl Robinson, 34, a chemical engineer at the Anniston Army Depot; her daughter, Mariah Tyree, 31, a graphic designer with Evoke Aircraft Design; and her grandson, Kaelin, a fifth-grader, also lives in Alabama.
"I am here to stay," she said. "I don't ever plan on leaving. This is my forever home. I have the best support team right here in Gadsden – my partner Lacy Robinson, family and friends. Anything is possible when you have the right people supporting your dream."
Throughout her career, Tyree has had experience in different fields of dentistry, including endodontics, oral surgery, general, pediatric and orthodontics. This vast experience made her the best candidate for the job as director of Dental Science.
"I will make it my mission to help students understand that there's so much available to them in dentistry," she said. "I will also make sure that they understand that dental assistants are the heartbeat of a dental practice. They keep it running. A doctor will perform the procedure but the dental assistant makes sure the process is comfortable for the patient. We make sure everything is ready and flowing so the doctor can do his/her best work."
Tyree said the new Dental Assisting Program can lead students to an in-demand career with good income potential. Two credentials are available at Gadsden State -- an Associate in Applied Science requiring 65 hours of training as well as a certificate requiring 49 hours of training. She said she encourages students to complete their general education courses before entering the DAT program, which takes three semesters.
"It's very hard to juggle required general education classes with the dental courses," she said. "It can be done but it's very difficult. We want our students to be able to concentrate on the dental aspect of their training once they're in the program."
The former Student Center on the Valley Street HBCU Campus has been transformed into a hands-on dental assisting lab featuring professional-grade dental chairs, tools and equipment as well as a dental impression lab and x-ray equipment.
"This is a very demanding and challenging program that provides a lot of hands-on experience on campus before they move to local dental practices for observation and clinicals, she said.
Admission to the Dental Assisting Program is competitive with the number of students being limited to 20. The deadline to apply is Oct. 31.
Admission requirements include:
Must be in good standing with Gadsden State
Must maintain a C or better on all general and pre-DAT courses
Must have at least a 2.0 GPA on general education courses
Must pass a criminal and consumer background check
Must pass a drug test
Must meet the essential functions required by the DAT program
The following must also be on file in the Gadsden State Admissions Office:
Application to the College
All official college transcripts
Official high school transcripts
"There's a lot required of our students wanting to be dental assistants," Tyree said. "The time spent to study and the time spent in class is like having a full-time job – sometimes with overtime. It's not easy but it is rewarding."
She said it's important that the cohort start with 20 students and end with 20 students.
"I want them to start and graduate with their classmates, so I'm going to do everything I can to make sure that happens," she said. "I want to be the kind of instructor that will help them make it through their academic courses, their training and the challenges they face in their personal lives."
Tyree said she plans to follow the lead of her fellow Valley Street HBCU Campus faculty and staff when it comes to student engagement.
"It is very obvious to me that everyone on the Valley Street HBCU Campus truly cares about the success and well-being of our students," she said. "We want them to succeed. We want them to become amazing, productive members of our community, and we want to help them get there."
Tyree said plans are in the works to expand the Dental Science Program to include credentials in dental hygiene.
"The Dental Science Program is going to continue to grow," she said. "The program is a great benefit to this area. Students no longer have to drive to other cities to train as dental assistants, and doctors don't have to look outside of our community to find good assistants. This is a wonderful program for the communities Gadsden State serves."
For more information or to apply to the Dental Assisting Program, visit GadsdenState.edu/DentalAssisting.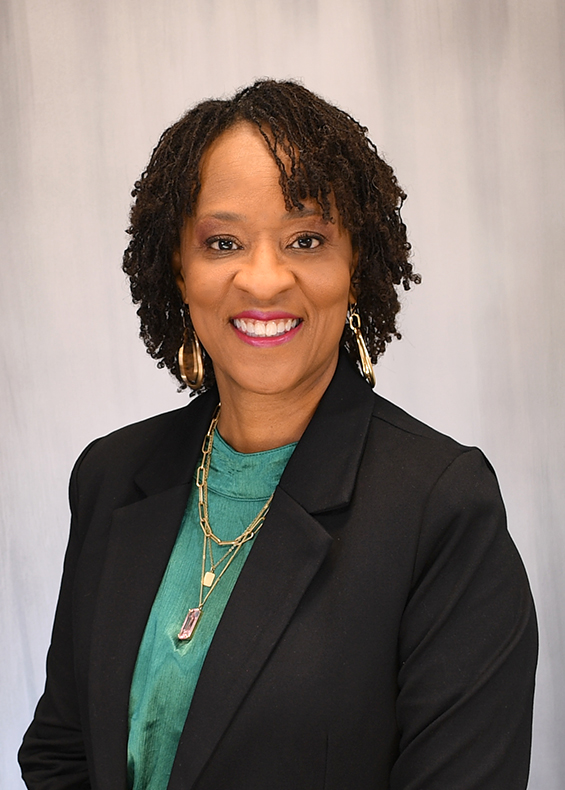 Karen R. Tyree will serve as the director of Dental Science.