Latest News
---
02/22/23
Battles named dean of Health Sciences
Gadsden, Ala. — Gadsden State Community College's Dr. Joey Battles has earned a promotion to dean of Health Sciences. He previously served as the interim dean before receiving the permanent position Feb. 13. He replaces Kenneth Kirkland, who is now dean of Health Sciences at Calhoun Community College.
As the chief academic officer for all of the Health Science programs, Battles develops and administers the programs instructional budget, provides innovative and strategic visionary leadership and supervises program directors. Departments reporting to him include Medical Laboratory Technology, Emergency Medical Services, Nursing Education (RN and LPN), Diagnostic Medical Sonography, Radiography, Surgical Operating Room Technology, Dental Assisting and Medical Assistant Technology.
"Gadsden State is a wonderful place to work," he said. "I'm fortunate to work with such an amazing faculty and staff. We are all student-focused with a goal of educating and training students to be the best healthcare professionals in our area."
Battles grew up in Altoona and graduated from West End High School in 1988. Unsure of his future occupation, he attended a college fair at the Gadsden Mall but decided to hang out with friends instead of taking advantage of the fair's benefits.
"We didn't visit a single booth, which was not a good decision," he said. "We had to write an essay about what we learned at the college fair, and I had learned nothing."
He went to the counselor's office, grabbed a Gadsden State catalog and opened it. It opened to the X-ray Technology Program, now known as Radiography at the College.
"I read up on radiography, and it sounded interesting to me," he said. "I thought I'd give it a try."
He enrolled at Gadsden State in 1988 with a $500 scholarship, took his pre-requisite courses and applied to the X-ray Technology Program. He did not get in the first time but he eventually landed a spot on the program roster. He earned an associate degree in 1991.
He continued his education at the University of Alabama at Birmingham and earned a bachelor's degree in Medical Imaging in 1993. In 1995, he earned a master's degree in Allied Health Education and started looking for a job to teach radiography.
"There were no jobs available in the Alabama Community College System because working in the system is so great," he said. "I knew the only way I would ever get a teaching position is if someone retired or died."
Battles ended up Omaha, Neb., where he was the program director of the Medical Imaging Program at Clarkson College.
"I thought I'd stay for a couple of years but I loved it and ended up staying for 10 years," he said.
Battles later accepted the position of associate director of the Joint Review Committee on Education in Radiologic Technology, an accreditation organization. He served JRCERT for six years.
In 2013, Battles took on the role of director of educational eligibility requirements at the American Registry of Radiologic Technologists, a credentialing organization in St. Paul, Minn.
"I enjoyed my job but something was missing and I couldn't figure out what," he said. "I loved my work. I loved my co-workers, but I realized that I missed teaching. I missed the students. I missed education."
Soon after the realization, Battles left the credentialing organization to go back into higher education. He contacted his former supervisor at Clarkson College, who informed him that a position was available.
"It is very important to never burn bridges," he said. "I tell my students that all of the time. You never know when you are going to come across someone you've worked with before."
He returned to Clarkson College and taught for six years before making the decision to return to Etowah County following his mother's dementia diagnosis.
"I really wanted to come home and help with my mother," he said. "But, I knew I didn't want to get out of education. I promised my brother that I would keep my eyes open for a teaching position in Alabama."
Battles contacted Gina Tice, the director of the Radiography Program at Gadsden State, and asked her to let him know if she heard of any positions available in higher education.
"She called me about a month later and said she was going to retire," he said. "It's all about good timing."
Battles completed the requirements for a doctoral degree in Educational Leadership from Clarkson College and returned to Etowah County. In August 2021, he took over the director's position for the Radiography Program at Gadsden State.
"It has been a great experience," he said. "I have a great relationship with Ashley Crusey, our clinical coordinator. We have gotten a lot of support from our administration. Investments have been made in our program. We have a new x-ray machine and a new mobile machine. I have really enjoyed being back."
Battles said the "niceness hasn't worn off" of people at Gadsden State and in northeast Alabama.
"I'm so glad to be back in Etowah County and to be back at Gadsden State, where I got a great start to a fulfilling career," he said. "At our institution, we all work together. Co-workers work a concerted effort to stay in touch and help each other. I couldn't be happier."
As the new dean, Battles said he plans to solidify the current programs; implement the Medical Assistant Program; and increase enrollment in the Licensed Practical Nursing Program.
"There's such a need for LPNs in our area," he said. "There's a need in every healthcare profession. We need to work hard to make sure the right students are investing their time and energy in the program that best suits their interests and capabilities."
Battles said he wants to make sure every student in Health Science is fully educated on career paths available to them.
"It's our job to help students decide what career they want to pursue," he said. "We want them to enjoy the work they do. I want them to be happy in their career from Day 1."
Battles said he also hopes to increase the level of community service performed by health science students and employees.
"Helping others is what healthcare workers do," he said. "We have to think beyond ourselves and have a bigger purpose. Community service helps people grow."
For more information on the Health Sciences Division, visit www.GadsdenState.edu/HealthSciences.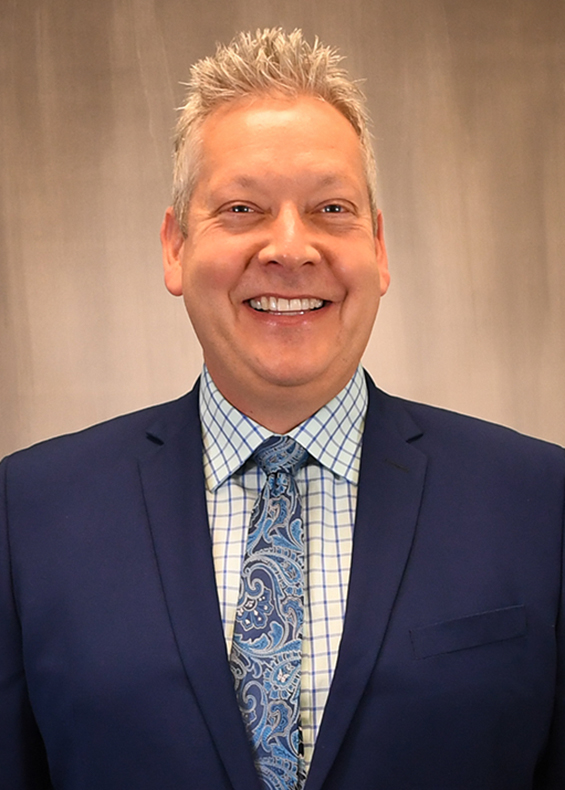 Dean of Health Sciences Dr. Joey Battles