Latest News
---
05/15/23
Gadsden State awards record number of degrees, certificates
Centre, Ala. — Gadsden State Community College set a record at its commencement ceremony on May 11 at the Cherokee Arena in Centre. There were 535 students who received 807 credentials, including associate degrees, certificates and short-term certificates. This is the largest number of credentials conferred by the College in a single semester during this millennium.
"This is an exciting time for our College," said Dr. Kathy Murphy, president. "We have looked at the numbers dating back as far as 2000, and our Spring Semester 2023 graduates have earned more credentials than any other class. We are honored to have educated and trained so many people in our community who will be a benefit to Alabama's workforce."
In addition to setting records, students were recognized and honored for academic achievements with traditional cords signaling the level of honor they achieved. Students earning associate degrees with a 3.9-4.0 GPA received a gold cord for being a summa cum laude graduate; a red cord for those earning 3.7-3.89 GPA for magna cum laude designation; and a red and gold cord for cum laude graduates earning a 3.5-3.69 GPA. Students who received a certificate and earned at least a 3.5 GPA graduated "with distinction" and wore a designated red and black cord.
"What an amazing accomplishment for those students who maintained admirable grade point averages," Murphy said. "They are to be commended for their hard work and dedication to their education and training."
With spring semester in the books, Gadsden State is gearing up for summer semester and two additional mini terms. Mini term 1 began May 8 with the first day of class for summer semester and mini term 2 being May 31. The third mini term kicks off July 6. All summer classes will conclude by Aug. 9.
For more information on applying to Gadsden State and registering for classes, visit GadsdenState.edu.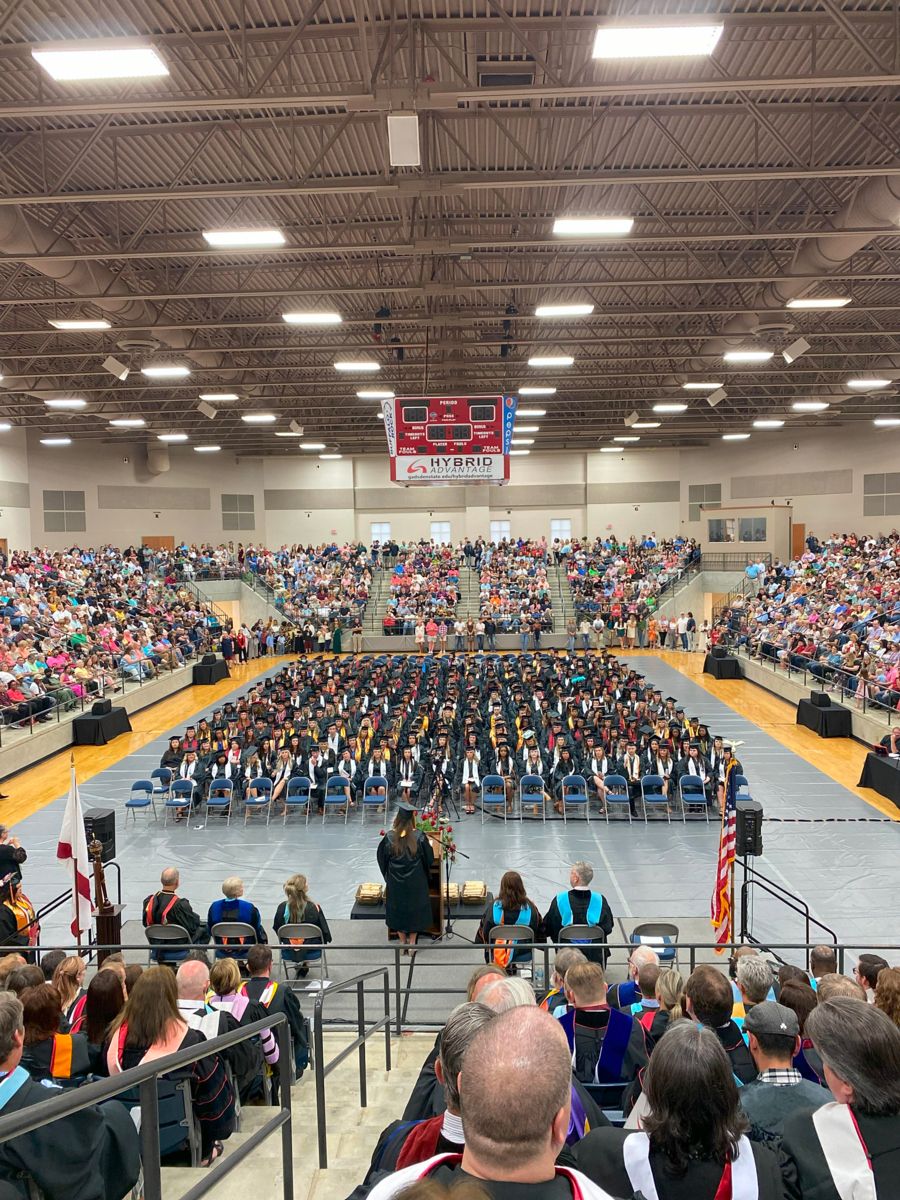 Gadsden State set a record for the most credentials earned during a single semester in the past millennium. Degrees and certificates were awarded during commencement exercises May 11 at the Gadsden State Cherokee Arena.