Latest News
---
08/02/23
Gadsden State student named HBCU Scholar by White House Initiative
Gadsden, Ala. — Gadsden State Community College student Jessica Parker was recognized as a scholar by the White House Initiative on Advancing Educational Equity, Excellence and Economic Opportunity through Historically Black Colleges and Universities. She is one of only 14 students who attend Alabama HBCUs to be named a scholar. This year's group of HBCU Scholars were selected from a competitive pool of over 300 applicants. The students will serve as ambassadors of the White House Initiative on HBCUs, the U.S. Department of Education and their respective HBCU.
In addition to receiving a $500 scholarship, Parker will be offered professional and personal development opportunities through monthly master classes and cross-university networking opportunities with an opportunity to explore, discuss and improve issues specifically related to the HBCU community.
"The HBCU Scholar Recognition Program and Gadsden State will help me achieve my goals of eliminating bias in the medical field and help provide quality medical care to underserved communities," she said. "It is such an honor to be a part of this program."
Parker is in the Diagnostic Medical Sonography Program on Gadsden State's Valley Street Campus, the only HBCU in the area. Because of the campus's designation as a HBCU, Parker was eligible for the Scholars Program. She was raised in Fayetteville, Ga., and attended Lovejoy High School, where the minority enrollment is 98 percent. She said this gave her a unique perspective on the challenges faced by other races.
"Because of my childhood and my time as a student at Lovejoy High School, I was able to gain an understanding of the many systematic and structural hurdles that Black Americans face in society," she said. "Where you are raised forms the person you are. My upbringing was unique. I didn't grow up around people who look just like me. I truly understand where people from other races, cultures and backgrounds are coming from."
Parker is slated to graduate from Gadsden State next August. She promises to be a caring and compassionate sonographer.
"It is important for me to provide not only medical care to my patients but to also provide an empathetic understanding of the person as a whole," she said. "My upbringing has given me a distinctive opportunity to empathize with any minority group that typically faces racial discrimination, even in the medical field."
Parker had not always planned to be a sonographer. She went to the University of West Georgia after high school and earned a bachelor's degree in biology. She originally planned to be a physician assistant.
"I started working in a hospital in Georgia and I saw how sonographers really impact others," she said. "They really care. I have had sonographers see me as more than a patient. They understood me. They listened to me. That was important to me. I want to be that kind of sonographer."
When Parker moved to Gadsden with her husband, Jacob, a family medicine resident at Gadsden Regional Medical Center, she applied to and was accepted into the very competitive DMS Program. She said the decision to continue her education at Gadsden State's Valley Street Campus was one of the best she's made.
"I love the Valley Street Campus," she said. "We are all like one big happy family. The DMS instructors, Rebecca Southern and Kelsey Taylor, really push us to be the best we can be. They really care about us and want us to succeed in our profession and in our lives in general."
Parker is the first Valley Street Campus student to be recognized by the White House Initiative, which has been recognizing HBCU Scholars since 2014.
"Our 2023 HBCU Scholars are talented students who embody the culture of excellence and inclusion championed by our nation 's Historically Black Colleges and Universities," said U.S. Secretary of Education Miguel Cardona. "I congratulate each of our 2023 HBCU Scholars on this prestigious recognition and thank them for their commitment to serving their communities. I'm thrilled to see the HBCU Scholars program continue to expand its reach and provide such exciting professional development, networking and educational opportunities to some of our nation's brightest and most promising young leaders."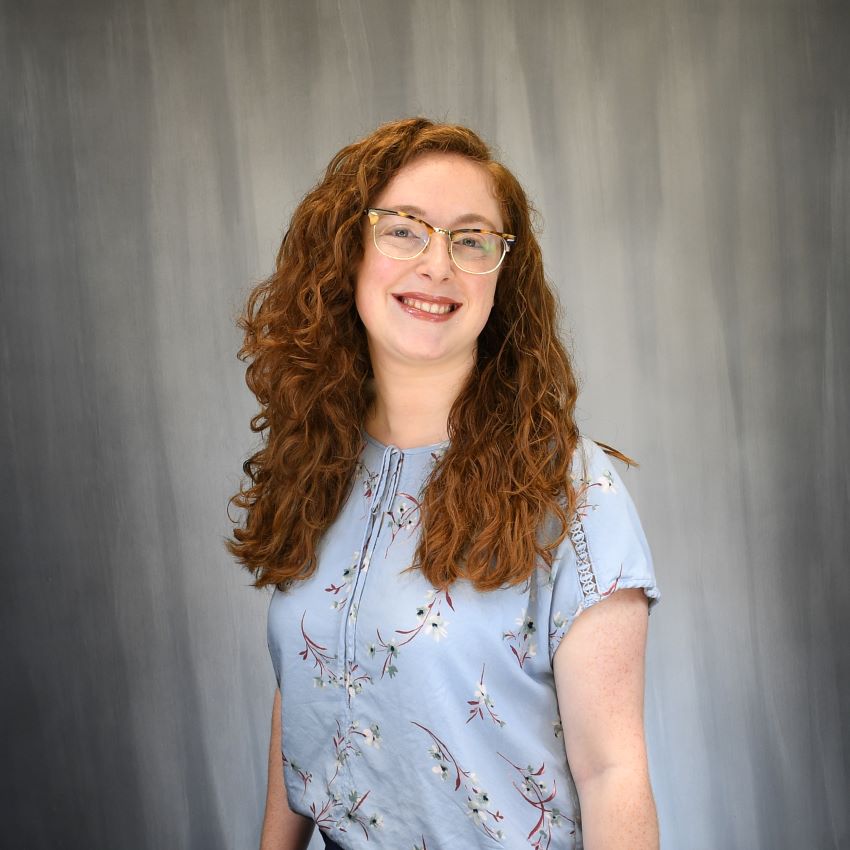 White House HBCU Scholar Jessica Parker
---
Sarah Kate Edmondson is an intern in the Gadsden State Public Relations and Marketing Department. She is a senior majoring in Communication Studies and Public Relations at Troy University.