Latest News
---
08/24/23
Gadsden State Foundation to host its first Gala
Gadsden, Ala. — The Gadsden State Community College Cardinal Foundation is hosting a gala at 6 p.m. Sept. 14 in the Beck Conference Center on the Wallace Drive Campus. The event is known as the Cardinalidae Gala.
"The purpose of the Cardinalidae Gala is to raise funds that will provide opportunities for our students," said John Roberson, director of Advancement and Alumni Relations at Gadsden State. "The Gala is also an opportunity for Gadsden State supporters to come together to provide the enduring gift of learning to our students."
The Cardinalidae Gala will include dinner, an auction and music. The guest speaker at the event is Melissa Herkt, a Gadsden State graduate.
"We are elated that Melissa is sharing her story with us at the Gala," said Tommie Goggans III, president of the Cardinal Foundation Board of Directors. "She has been breaking barriers in the field of engineering since 1977. Her success paved the way for future generations of women in the field of civil engineering. She has an inspiring and captivating story that began at Gadsden State Community College."
After attending Gadsden State, Herkt attended Auburn University and was the first female co-op student for Alabama Power Co. She went on to become the first female engineer posted overseas with Exxon and served as a construction engineer on a $30 million project in Denmark. This success led her to an appointment as the first female construction manager for Exxon, for which she led projects worth $700 million in the United Kingdom, Denmark and France. Herkt was eventually named president of Process Systems and Solutions – Americas, a division of Emerson Process Management. In this role, she led 4,000 employees and was responsible for industries with almost $900 million in revenue.
Herkt has received the Outstanding Alumni Award at both Gadsden State and Auburn, and she has been inducted into the National Academy of Construction and the State of Alabama Engineering Hall of Fame.
Sponsorships for the Cardinalidae Gala are available ranging from $600 for a table for eight to $10,000 for the Presenting Sponsor. Individual tickets are also available for $75 each.
"Sponsorship dollars will support the needs on all five of Gadsden State's campuses, including facility enhancements and improvements, new program expenses and student scholarships," Roberson said. "It is so important that we raise as much money as possible to provide these worthwhile projects for our students and our community."
For more information on the Cardinalidae Gala, go to www.GadsdenState.edu/CardinalFoundation or call Roberson at 256-549-8377.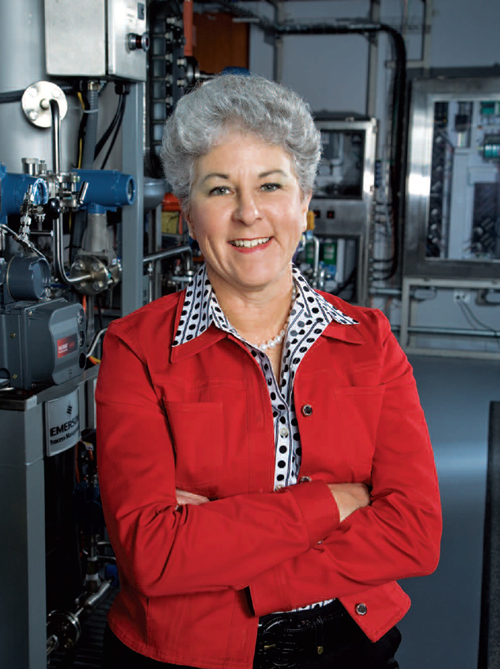 Melissa Herkt