Latest News
---
09/05/23
Gadsden State Health Sciences Division celebrates national observance
Gadsden, Ala.-- Gadsden State Community College's Health Science Division is planning the observance of Healthcare Simulation Week Sept. 18-22. The theme of this year's observance is "Be a Champion of Your Success Story!" The week celebrates global professionals who use simulation to improve the safety, effectiveness and efficiency of healthcare delivery.
Community members, students, faculty, staff and Gadsden State supporters are invited to join in the celebration by taking a tour of the new Simulation Center in Helderman Hall on the Wallace Drive Campus from 8 a.m. to 4 p.m. Sept. 19.
"We currently provide a hands-on learning experience in an environment that is safe and realistic," said Dr. Evelyn Lightsey, Gadsden State's simulation coordinator and nursing instructor. "Our goal is to produce quality healthcare professionals with enhanced critical thinking abilities, communication skills and clinical competence. Our Simulation Center is continuing to grow. We are adding a Standardized Patient Program beginning in October, where actual people will portray patients or family members for students to interview and assess."
In addition to the tour during Healthcare Simulation Week, Gadsden State and The Chamber of Gadsden and Etowah are hosting a ribbon cutting ceremony and open house at 1 p.m. Oct. 2.
"Gadsden State has implemented many new enhancements to existing facilities on our campuses for the enrichment of our students," said Dr. Joey Battles, dean of Health Sciences at Gadsden State. "The Simulation Center is one of the improvements of which we are very proud. We hope the community will come on campus to see our building enhancements and witness how we are working to create students who are healthcare champions."
For more information on the Health Sciences programs offered at Gadsden State please visit www.GadsdenState.edu/HealthSciences.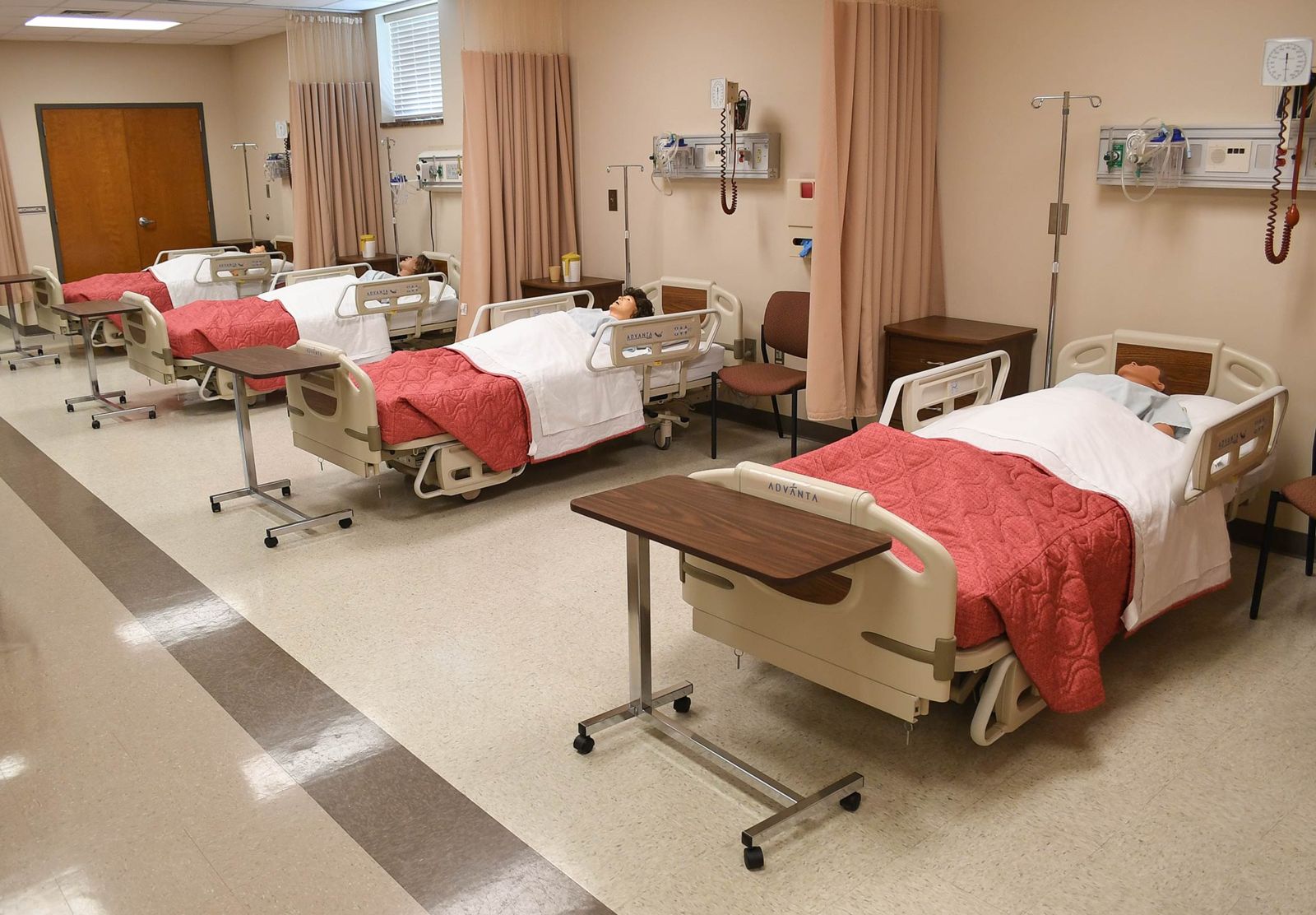 The simulation center is in Helderman Hall on Gadsden State's Wallace Drive Campus.