Dental Assisting
The Dental Assisting Program trains students in clinical and administrative tasks that can be used in dental offices, group practices and dental suppliers. An Associate in Applied Science as well as a certificate are available for the program taught on Gadsden State's Valley Street Campus.
The new Dental Assisting Program at Gadsden State can lead students to an in-demand career with good income potential. Admission to the program is competitive with the number of students being limited by the number of faculty and clinical facilities available. Meeting minimal requirements does not guarantee acceptance. Learn more about the program in this Dental Assisting Program Information Presentation (PDF).
ADMISSION REQUIREMENTS
Must be in good standing with Gadsden State
Must maintain a C or better on all general and pre-DAT courses
Must have at least a 2.0 GPA on general education courses
Must pass a criminal and consumer background check
Must pass a drug test
Must meet the essential functions required by the DAT program
The following must also be on final in the Gadsden State Admissions Office:
Application to the College
All official college transcripts
Official high school transcripts
---
The 2024 cohort of the Dental Assisting Program application is closed. Before applying, be sure to read Dental Assisting Eligibility Criteria to ensure all application pre-requisites have been completed.
---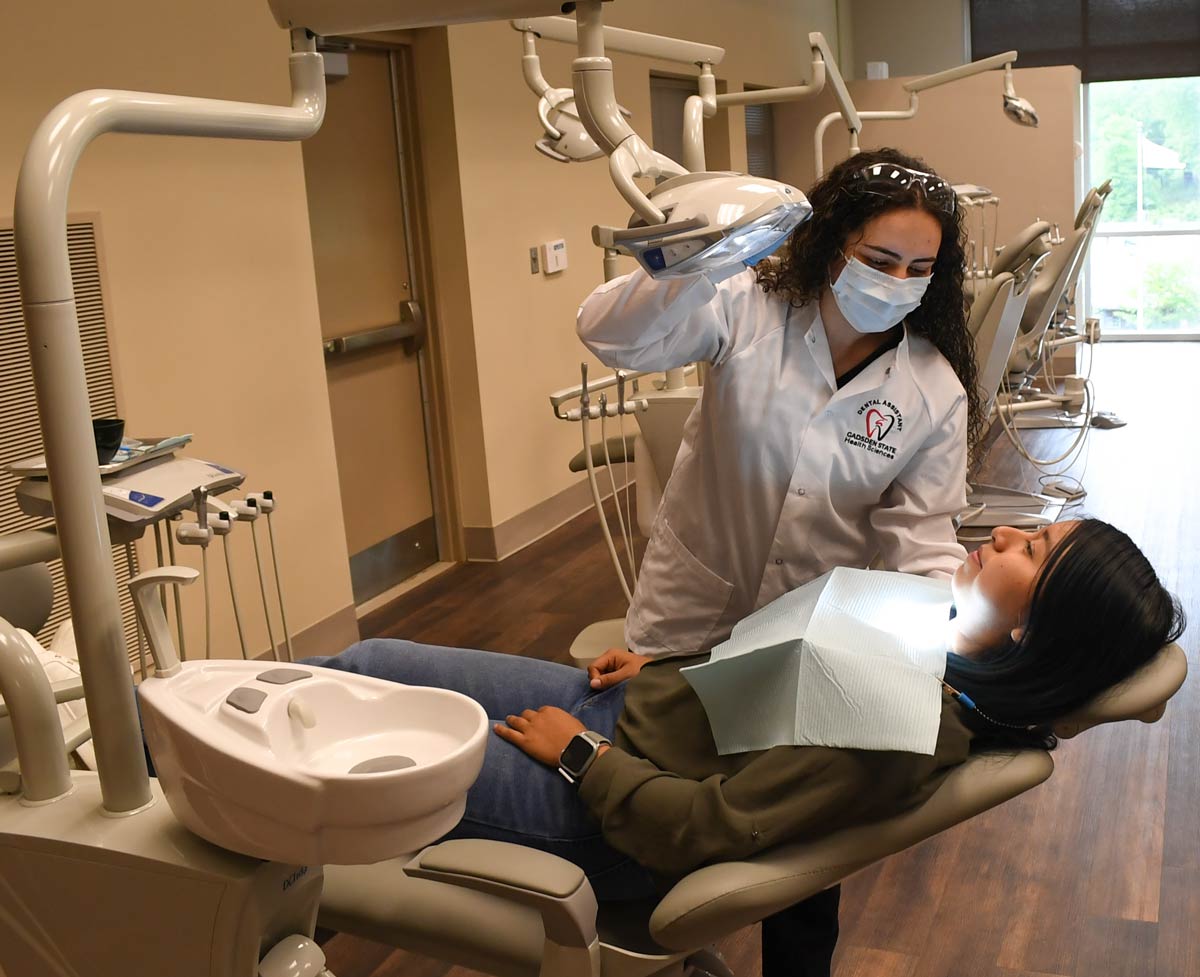 Karen Tyree, Dental Science Program Director/Instructor