Manufacturing Skill Standards Council (MSSC)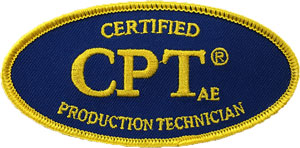 MSSC Boot Camp
The Manufacturing Skill Standards Council (MSSC) is the nation's leading industry-led training, assessment and certification organization focused on the core technical competencies needed by the nation's frontline production and material handling workers.
The Certified Production Technician (CPT) program addresses the core technical competencies of higher skilled production workers in all sectors of manufacturing. Certificates are awarded in Safety, Quality Practices & Measurement, Manufacturing Processes & Production, and Maintenance Awareness and Green Production.
Our boot camp style intensive training that gives the student a full CPT certificate.
If you are interested in the MSSC boot camp, please fill out this form: