Manufacturing Skill Standards Council (MSSC)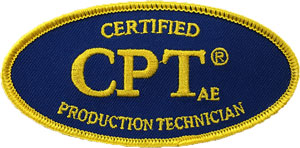 MSSC Boot Camp
Gadsden State Community College's Adult Education Services hosts a program that leads to a certification through the Manufacturing Skill Standards Council. MSSC is the nation's leading industry-led training, assessment and certification organization focused on the core technical competencies needed by the nation's frontline production and material handling workers. The Boot Camp will lead participants to being a Certified Production Technician.

The CPT certification recognizes those who demonstrate mastery of the foundational, core competencies of advanced manufacturing production at the entry-level to front-line supervisor through successful completion of the assessments. The goal is to raise the level of performance of production technicians to help employers ensure their workforce increases the company's productivity and competitiveness.
MSSC Fall Boot Camp Details
Registration: Sept. 7-9 and September 13-16
Orientation: Sept. 21
Location: TBD
Training Delivery: Hybrid (conducted online and in-person)
Dates: Classes meets on Tuesdays, Wednesdays and Thursdays through Nov. 18.
Times: In-person portion is from 8 a.m. to noon. Virtual instruction is from 8 a.m. to 10 a.m.*
Instructor: TBD
*Schedule varies each week based on the curriculum. In-person days are strategically taught when the students need hands-on instruction for specific modules.

If you are interested in the MSSC boot camp, please fill out this form: